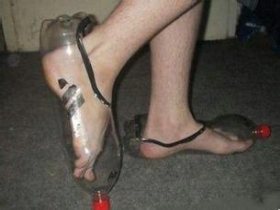 Random good picture Not show
1. I didn't want such special credit for my achievement.
2. To allow full Play to the special credit policy, the hank should select appropriate customers to make loans to and carry out a closed operation of the loans and a Whole-course supervision over them.
3. Special credit lines with unpronounceable acronyms were made available to nondepository institutions.
4. Professor Ariely even suggests a special credit card which only lets you spend money on certain categories of goods (e.g. groceries) up to a certain pre-set limit, then it warns of overspending.
5. Many special credit risks appraisal agencies carry on overall credit risks grading of the company or enterprises in abroad, for instance, famous Moody credit rating Company, Standard and Poor company.
6. As a special credit Policy, "closed operation of specialized loans" has several important functions. Firstly, it accelerates the adjustment of industry and product structure.
7. Rural microfinance is a special credit that has played an important role in rural poverty alletiviation and the development of rural economy.
8. At last, I give the suggestion of setting up the special credit system of China and the mode of it.
9. Since 2008, three other countries have signed on for the special credit line – Costa Rica ($65 million), Colombia ($150 million) and Guatemala ($85 million).
10. Mr. Paulson seems to be betting that the financial system — bolstered, it must be said, by those special credit lines — can handle the shock of a Lehman failure.
11. The article introduces altruistic with mutual benefit preference, build a trustful model, through investing rich play chess analyses special credit and the feature that trust generally.
12. The most important of all is that we don't have a special credit evaluation model for MSEs which can embody the nature of creativity expansibility of MSEs in our country.
12. Wish you can benefit from our online sentence dictionary and make progress every day!
13. Moreover, the Fed's credit programmes are to some degree self-eliminating: as demand for its special credit facilities shrinks, so will its balance-sheet.
14. The fourth is to allow large-scale enterprises or enterprise groups and local governments to build special credit agencies.
More similar words:
commercial credit,
real credit,
local credit,
special code,
special column,
special circuit,
special character,
medical specialty,
medical specialist,
retail credit,
special,
specially,
especial,
specialty,
especially,
specialise,
specialize,
special act,
in especial,
special tax,
special note,
speciality,
specialism,
specialist,
specialised,
specialized,
specialness,
special offer,
subspecialty,
special fund.