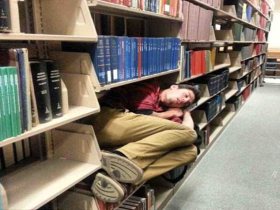 Random good picture Not show
1. A space laboratory will be launched before 2016 to study key technology involved in a space station, such as living conditions for astronauts and research, the spokesman said.
2. According to the China National Space Administration (CNSA), Tiangong 1 is an 8.5-metric-ton "space laboratory module", capable of docking with manned and autonomous spacecraft.
3. China is due to launch its first space laboratory, Tiangong-1.
4. China plans to launch a space laboratory before 2016, and hopes to have a space station in orbit capable of accommodating long-term stays in space by around 2020, officials have said.
5. China is expected to launch its Tiangong 1 space laboratory in the coming days.
6. The scientists are still at issue about the plan for building the space laboratory.
7. Another 100 trees and plants are located in the Park which surrounds the Tree Museum, which will furthermore also serve as a landscape architecture and space laboratory.
8. The shuttle will remain for a week and a half to complete work on a Japanese space laboratory.
9. JIUQUAN, Gansu - China will launch the country's first space laboratory module between 9:16and 9:31 pm on Thursday, paving the way for its own space station, a spokesperson confirmed.
10. A Chinese senior space technology expert said Thursday that China is expected to launch its first space laboratory before 2016.
11. Visiting the space centre in Xi'an, Yang said China would launch its first unmanned space laboratory, Tiangong-1,(http://sentencedict.com) next year.
12. Japan has an increasingly ambitious space programme and last month began to set up its first space laboratory, which was blasted off on the US space shuttle Endeavour.
13. In 2011 or so, China will launch an 8 tons of space laboratory prototype - One temple.
14. China is making last-minute preparations to launch the country's first space laboratory module, xinhuanet. com reported.
15. "This sort of thing may very well be consistent with wanting to test drive the hardware and software before you test it on your space laboratory," Cheng says.
16. Once this capability has been demonstrated, China could proceed to docking the Shenzhou with a small space laboratory.
17. Following the docking, Tiangong I, or Heavenly Palace, will eventually be transformed into a manned space laboratory.
18. An Integrated Vehicle and Ground Fault Diagnosis System for space laboratory is described in detail.
19. Official Chinese media report the country's ultimate goal is to build a permanent space laboratory and a larger-scale space engineering system.
More similar words:
science laboratory,
laboratory,
collaboratory,
laboratory test,
biology laboratory,
physics laboratory,
research laboratory,
orbiting laboratory,
chemistry laboratory,
Argonne National Laboratory,
collaborator,
elaborate,
elaborated,
elaborate on,
elaborately,
elaboration,
elaborative,
overelaborate,
collaborate,
collaborative,
collaboration,
in collaboration,
collaborate with,
collaborationist,
storage space,
in collaboration with,
oratory,
celebratory,
acceleratory,
exploratory.