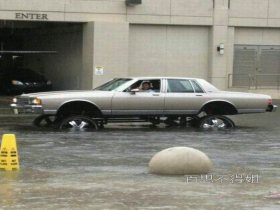 Random good picture Not show
1. Tourist revenue is now our principal source of wealth.
2. It regards the private sector as the source of wealth creation, part of which is used to subsidize the public sector.
3. Bengal was the real source of wealth, and Calcutta the centre of its export trade.
4. Opening source of wealth, effective use fund.
5. Instead women see a healthy guy as the source of wealth, and fit for family life.
6. In addition, the fishing industry was a primary source of wealth in Massachusetts.
7. Do not destroy oil wells ,(http://sentencedict.com/source of wealth.html) a source of wealth that belongs to the Iraqi people.
8. Wish you brisk business source of wealth and happy family life.
9. Instead women see a healthy guy source of wealth, and fit for family life.
10. Labour retains a fatal mistrust in the only assured source of wealth which, warts and all, is the market economy.
11. The intended budget of £5 million could reap benefits in a city where tourist revenue is becoming a principal source of wealth.
12. Many of the poorest households are headed by women farmers who do not have cattle, an important source of wealth.
13. Where the payment is made by the trustees the same source of wealth information as above should be provided for the settlor and settled monies .
14. No longer are we disrespecting our paychecks, treating employment income as an also - ran source of wealth.
15. Columbus was searching for hardware - precious metals , silk, and spices source of wealth in his day.
More similar words:
distribution of wealth,
source of revenue,
source of illumination,
peace of westphalia,
wealth,
wealthy,
wealth tax,
wealthily,
wealthy man,
commonwealth,
social wealth,
wealthy person,
private wealth,
mineral wealth,
personal wealth,
national wealth,
economic wealth,
inherited wealth,
individual wealth,
resource allocation,
accumulated wealth,
british commonwealth,
commonwealth of nations,
commonwealth of australia,
duke of wellington,
health maintenance organization,
commonwealth of independent states,
piece of work,
source,
prince of wales.