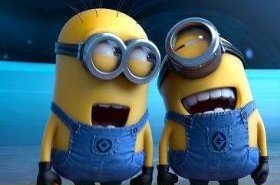 Random good picture Not show
1. Amorphophallus konjac plans which had resistance on soft rot disease were selected from 84 healthy A. konjac plans through indoor pot test.
2. Cellulolytic hyphomycetes cause blue stain and soft rot of wood, discolouration and loss of strength of cotton materials and moulding of almost any damp organic substrate.
3. This study was to determine the content of Soft Rot bacteria and the activity of Peroxidase, Polyphendoxidase and sucrase of different resistant Chinese Cabbage during growing period .
4. Soft rot fungi have received little research attention, and their degradative mechanisms remain unknown.
5. The, soft rot of sweetpotato is one of the main diseases in store.
6. Soft rot disease is the main disease of Amorphophallus, which has greatly affected Amorphophallus production, becoming a holdback of Amorphophallus industry development.
7. Enhancing resistance to soft rot for plants by genic engineering has been regarded as a feasible way.
8. The pathogen of Amorphophallus soft rot disease is Erwinia carotovora subsp carotovora (Ecc).
9. Bacterial soft rot disease on Vanilla fragrans was not found in Hainan Island until 1988.
10. The case of leaf blight of taro and soft rot of taro was slighter.
11. Rupr. in Heilongjiang Province were isolated and purified to analyze the population structure of soft rot bacteria by morphologic characteristics.
12. Adults eat leaves, is E - seedling pests[Sentence dictionary], but also dissemination of Chinese cabbage soft rot.
13. Seed tubers planting density increase with the same kinds and soft rot of Amorphophallus emergence occur declining trend.
14. Suitable reaping time is defined by investigating effect of 3 different times on agronomic traits, yield, bolting rate and soft rot rate of carrot seeded in spring.
15. But in the weaker compatible interaction, the production of active oxygen species after 8 hours became obvious and reached a peak at 20 hour, which enhanced host resistance to soft rot disease.
16. Please state the disease cycle, the disease development and the control methods of Cruciferous vegetable bacterial soft rot.
17. Genes involved in interactions among plants and pathogens, pathogenicity related genes, and the genes encoding bactericidal peptide, which have been studied in order to promote resistance to soft rot.
18. Soft rot is one of the most serious bacterial disease of potato. This paper briefly introduce the bacterial pathogens, symptoms of disease and the methods for controlling potato soft rot in China.
More similar words:
terms of trade,
helen of troy,
means of transportation,
out of true,
root of tree,
deed of trust,
term of trade,
bag of tricks,
flag of truce,
board of trade,
breach of trust,
volume of trade,
moment of truth,
council of trent,
balance of trade,
pattern of trade,
the moment of truth,
board of trustees,
soft,
battle of trafalgar,
rate of transmission,
Ministry of Transport,
softy,
chicago board of trade,
soften,
softie,
soft on,
softly,
cost of transportation,
restraint of trade.