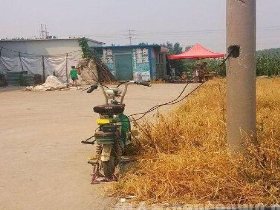 Random good picture Not show
1 Nobody doubts their dramaticeffects on social organisation and culture.
2 Library is a social organisation which organises knowledge.
3 What social organisation can replace the existing capitalism?
4 The dog's weakness lies in its social organisation.
5 It recently decided to form a new social organisation as a substitute, the source said.
6 Among the social insects dense aggregations occur but without the loss of complex social organisation.
7 For Weber, a bureaucracy was a special form of social organisation particularly associated with modern, large-scale industry and commerce.
8 The inhabitants of the shanty towns have frequently achieved stability and social organisation through the establishment of personal networks and voluntary associations.
9 Many of the squatter settlements exhibit high levels of social organisation and stability rather than marginal characteristics.
10 Banna argued that Islam provided a complete solution, with divine guidance on everything from worship and spiritual matters to the law,(www.Sentencedict.com) politics and social organisation.
11 This has given him an insight into the animals' social organisation and he has been able to explode myths about them.
12 The reasons of these problems are failure of government, market and social organisation.
13 The high cost of communication over large distances meant that small groups were the only feasible form of social organisation.
More similar words:
social organization,
international organisation,
organisation,
financial organization,
reorganisation,
organisational,
disorganisation,
business organisation,
paramilitary organisation,
socialisation,
international organization,
functional organization,
global organization,
professional organization,
nongovernmental organization,
artificial organs,
organization,
United Nations Organization,
personal organizer,
disassociation,
union organization,
organizational,
reorganization,
urbanisation,
news organization,
self-organization,
organizationally,
disorganization,
organization man,
social security administration.