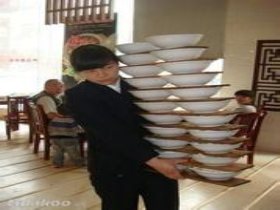 Random good picture Not show
(1) 'The nick' is a slang term for 'prison'.
(2) "Old man" is a slang term for "father".
(3) Have you not heard the slang term posh, Watson?
(4) "Shepherd" was a slang term for a spy.
(5) The slang term square might convey an impression which includes the suit, crew-cut and tie.
(6) Kite – UK slang term for a check.
(7) A slang term for an uneducated or unsophisticated investor.
(8) Slang term relating to malfunction of computer program. Sentencedict.com
(9) Beef – slang term for a dispute.
(10) A slang term used to describe a rapid advance in prices within the commodities market.
(11) A slang term a high - risk bond a high return but is considered to a dubious backing.
(12) Liveware ---- A slang term for people, to distinguish them from hardware, software, and firmware. Also called wetware.
(13) House – The slang term for the bookmaker , sportsbook or betting establishment that offers betting lines.
(14) Hemp is the male plant and it grows like a weed, hence the slang term.
(15) The Mitsubishi Pajero is a sport-utility vehicle whose name pajero is, coincidentally enough, a slang term for "wanker" in some varieties of Spanish.
More similar words:
long-term,
in the long term,
long-term loans,
long-term budget,
long-term debts,
long-term basis,
long-term asset,
long-term bonds,
long-term memory,
long-term credit,
long term memory,
long term storage,
long-term contract,
long-term financing,
be on speaking terms,
long-term borrowings,
long-term objectives,
long-term liabilities,
long-term investments,
long-term unemployment,
balancing test,
intermediate language,
slang,
slangy,
boomslang,
rhyming slang,
slavic language,
slang expression,
business language,
language translation.