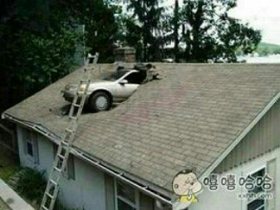 Random good picture Not show
1 Six simulation runs were thus possible, with two train crossing times for each of the three vehicle separation times.
2 Pouring over its latest simulation runs, Sun is confident it has broken the back of the technical problem.
3 Whenever it is necessary to restart the simulation run, an appropriate set of positions and velocities can be reloaded.
4 After the simulation run, the vehicles navigation system has proved that it could provide reliable localization, effective navigation, prompt information traffic capacity.
5 Simulation run is then made. The simulating results indicate that the temperature distributions within the checker at Open Stove process and Steady Run process are different.
6 After the repeatedly simulation run, the debugging, and eventually realized the system functions.
7 Simulation run environment provided a set of administration tools to support the user in the operation of simulation component.
8 Meanwhile, in order to reduce the times of simulation run the perturbation analysis techniques are introduced in the algorithm.
9 It blocks any simulation run in which only a subset of the branches is chosen by the inclusive decision, i.e., a deadlock occurs.
10 Note also that a stop node was not provided in the anti-pattern,[www.Sentencedict.com] which is required to release the data in a simulation run.
11 The resource size with large incidence of occurrence (the mode) from the survey was used in the initial simulation run of the sensitivity analysis.
12 For my application, I define a few runtime constants that describe the scenarios I am interested in during a particular simulation run.
13 You should be aware, however, that some parallel paths may not have finished when the stop node is reached during a simulation run.
14 Then the scheduling method is discussed in detail, which is used in simulation data collection. And an analysis method of simulation run validity is proposed through constructing the state matrix.
15 And the progress of construction through analysis and optimization, simulation run major business process improvement, test the feasibility of the method and effectiveness.
More similar words:
simulation,
dissimulation,
simulation game,
simulation test,
simulation software,
software simulation,
computer simulation,
discrete event simulation,
stimulation,
simulative,
dissimulating,
simultaneous translation,
simulate,
simulated,
simulator,
dissimulate,
simulated data,
flight simulator,
simultaneous equation,
simultaneous equations,
production run,
emulation,
cumulation,
formulation,
stimulating,
stimulative,
accumulation,
unstimulating,
simulant,
terminal emulation.