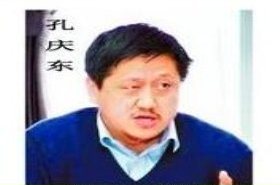 Random good picture Not show
1. He squeezed the trigger and the echo of the shot blasted all around the stairwell.
2. Shot blasting machine is a crane aids.
3. Surface condition of plates before shot blasting and priming.
4. Through altering the Q shot blasting house, abrator head can raise the quality of sand cleaning, and improve the appearance of casting.
5. Glass bead blasting is acceptable. Steel shot blasting is not acceptable.
5. Wish you can benefit from our online sentence dictionary and make progress day by day!
6. Structural characteristics of Model HQ 378 shot blasting machine have been introduced with developing prospect.
7. Hook can auorotate when working and get even shot blasting effect.
8. The air shot blasting machine has the advantages of high work efficiency, completion of the whole shot blasting process without clamping again, and the like.
9. Production application have shown that pneumatic feeder is satisfy for efficient shot blasting machine.
10. Removal of surface contamination and corrosion products by use of air and mechanical abrasives (also referred to as sand or shot blasting).
11. This article introduces the major structure and properties of a robot numerical controlled cylinder body and cover shot blasting machine.
More similar words:
hot blast,
blasting,
sandblasting,
sand-blasting,
vinblastine,
lasting,
ballasting,
lastingly,
everlasting,
long-lasting,
pinot blanc,
hot-blooded,
everlastingly,
mesoblastic,
osteoblastic,
myeloblastic,
fibroblastic,
megaloblastic,
lymphoblastic,
trophoblastic,
elastin,
photoelasticity,
retinoblastoma,
megaloblastic anemia,
plastination,
lymphoblastic leukemia,
not by a long shot,
thromboplastin,
antineoplastic,
continuous casting.