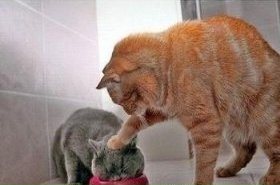 Random good picture Not show
1. Your presence is requested at the shareholders' meeting.
2. A shareholders' meeting is now understood to be being planned to discuss the future of the banking operation.
3. It also called a shareholders' meeting to appoint new directors.
4. Bringing forward proposals at shareholders' meeting.
5. This entitles you to vote at the shareholders' meeting and allows you to receive any profits that the company allocates to its owners.
6. With the development of voting system for shareholders' meeting, network voting system inevitably appears and prevails.
7. According to our country's present corporate governance structure, shareholders' meeting, board of directors,(Sentencedict.com ) independent director and audit committee can't be competent at the auditing consigner.
8. The corporate structure includes shareholders and shareholders' meeting, directors and the board of directors, the board of supervisors, managers and employees.
9. However, the shareholders' meeting is still paid attention to a great deal of fields of the company law, particularly in protecting medium and small stockholder's equity and company's interests.
10. When convening a shareholders' meeting, notice shall be given to all shareholders fifteen days before the meeting is convened.
11. Convening shareholders' meeting and reporting on the status of work thereto.
12. OfficeMax said it will name a successor before its annual shareholders' meeting scheduled for May 22.
13. A company shall not issue new stocks if it makes unauthorized changes in the use of capital which are not corrected or which are not approved by the shareholders' meeting.
14. A proposal for Apple to outline a succession plan for its executives failed to pass at a shareholders' meeting at the company's Cupertino, California, headquarters last week. Jobs didn't attend.
15. Changes in the listed capital uses in the stock issue explanations shall be approved by the general shareholders' meeting.
16. At least we have the aftermath of the Berkshire shareholders' meeting to look forward to.
17. "This is about choice and we believe in the democratic process," Chief Executive Jim Skinner told a packed room at its shareholders' meeting, to an enthusiastic wave of applause.
18. They met again in May this year, after Mr. Buffett invited Ms. Li to attend Berkshire Hathaway's annual shareholders' meeting in Omaha, Neb.
19. In capital market more prosper and have already entered the mature operating nation and region, the proxy contests have already become the modem shareholders' meeting system focus center.
More similar words:
shareholders' equity,
shareholder,
share holder,
shareholding,
mass meeting,
sports meeting,
debenture holder,
copper smelting,
meeting,
town meeting,
race meeting,
meetinghouse,
camp meeting,
meeting house,
group meeting,
lunch meeting,
joint meeting,
board meeting,
meeting place,
prayer meeting,
summit meeting,
revival meeting,
meeting of minds,
luncheon meeting,
committee meeting,
inaugural meeting,
annual general meeting,
beholder,
fuse holder,
candle holder.