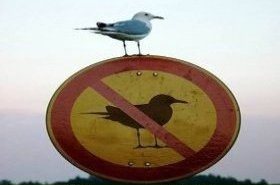 Random good picture Not show
1. When the gores have been sewn together, shroud loops are added at each hem, that is, one for each hem.
2. Two heavy pieces of leather sewn together and stuffed with money.
3. In the weeks to come, Felicity would show me patches sewn together by hand.
4. These themes and features,[sentencedict.com/sew together.html] so well sewn together are what make Great Expectations a truly great book.
5. Slip lasting has uppers sewn together under the insole.
6. If you pull too hard on the place where the fabric is sewn together, what happens to a quilt?
7. This method will sew together that recognition if you practice this method for 10 minutes every day with the SLOW code A-Z file.
8. Learn how to sew together the front and back patterns to make a homemade quilted Christmas stocking - free video clip.
9. The conditions are too difficult. You would not be allowed to speak or to laugh for six years, and in that time you would have to sew together six little shirts from asters for us.
10. Start a pattern for your rag blanket with sections of fabric; learn how to sew together blocks for a rag blanket in this free video on sewing and making blankets.
11. If we did not paste together the dead bones and scales of ideology, if we did not sew together the rotting rags, we would be astonished how quickly the lies would be rendered helpless and subside.
More similar words:
draw together,
throw together,
together,
go together,
all together,
get together,
altogether,
get-together,
herd together,
add together,
call together,
put together,
come together,
hold together,
band together,
slap together,
hang together,
stay together,
pull together,
together with,
togetherness,
lash together,
pack together,
huddle together,
close together,
knock together,
piece together,
bring together,
bunch together,
cobble together.