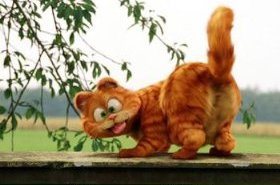 Random good picture Not show
1. This lion was photographed under moonlight, at Serengeti National Park, Tanzania.
2. The creation of this highway through the Serengeti National Park, home to the most densely populated animal migrations in the world, is just another irony of this modern world.
3. Serengeti National Park of Tanzania is undoubtedly the best-known wildlife sanctuary in the world, unequalled for its natural beauty and scientific value.
4. A leopard cub explores the long grass in Serengeti National Park, Tanzania.sentencedict .com
5. An endangered east African black rhinoceros and her young walk inTanzania's Serengeti national park during the start of an initiativethat will see 32 huge beasts flown to Tanzania from South Africa.
6. Tanzania's government plans to build a commercial road in the north of Serengeti National Park, cutting through the migratory route of 2 million wildebeest and zebra.
7. A golden lioness and her cub bask in the warmth of a savanna sun in Tanzania's Serengeti National Park.
8. One big question about lions is why the males even have a mane, said West, who studied lions in Tanzania's Serengeti National Park.
9. Vaclav Silha, the Czech photographer, had set up his camera on the banks of the Nile in the Serengeti national park, Tanzania, to take snaps of 50 hippos bathing in the river.
10. From the Via Via cafe-bar (lush forest scenery within an old German fort), plan trips to the Serengeti national park and/or the Ngorongoro crater for very accessible wildlife.
More similar words:
national park service,
national park,
everglades national park,
yellowstone national park,
mammoth cave national park,
international marketing,
multinational corporation,
multinational,
multi-national,
fractional part,
serengeti,
multinational firm,
multinational company,
serengeti plain,
multinational enterprise,
national power,
final destination,
national market,
national product,
combinational,
national service,
denominational,
national currency,
nondenominational,
international market,
gross national product,
gross national products,
national weather service,
additional payment,
national sovereignty.