Similar words:
montenegro,
Montenegrin,
serbia,
serbian,
verbiage,
adverbial,
negro,
proverbial.
Meaning: n. a mountainous republic in southeastern Europe bordering on the Adriatic Sea; formed from two of the six republics that made up Yugoslavia until 1992; Serbia and Montenegro were known as the Federal Republic of Yugoslavia until 2003 when they adopted the name of the Union of Serbia and Montenegro.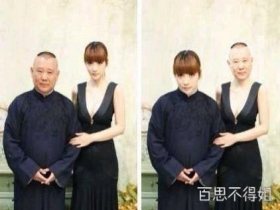 Random good picture Not show
1. Both Tadic and Vujanovic noted that Serbia and Montenegro firmly pursue the one-China policy.
2. Serbia and Montenegro cooperate in only some political fields (e.g. through a defense union).
3. In 2002, Serbia and Montenegro came to a new agreement regarding continued co-operation, which, among other changes, promised the end of the name Yugoslavia.
4. President Svetozar Marovic of Serbia and Montenegro met with visiting Chinese Foreign Minster Li Zhaoxing in Milocer.
5. Serbia and Montenegro has lost to Hungary in the water polo gold-medal match during the 2004 Athens Olympics.
6. It's that kind of reform which led to Serbia and Montenegro being among the top reformers in a new report on key business regulations, laws and taxes.
7. Recent efforts to cut red tape in Serbia and Montenegro now mean a company can start operating in just 15 days.
8. Serbia and Montenegro is located in Southeastern Europe, bordering the Adriatic Sea, between Albania and Bosnia and Herzegovina. It is on the west-central Balkan Peninsula.
9. The remaining republics of Serbia and Montenegro declared a new "Federal Republic of Yugoslavia" (FRY) in April 1992.
10. Five of the top reformers were from Eastern Europe led by Serbia and Montenegro.
10. Wish you can benefit from our online sentence dictionary and make progress every day!
11. BH is located in the western Balkans, bordering Croatia to the north and south-west, and Serbia and Montenegro to the east.
12. On 4 February 2003, the federal parliament of Yugoslavia created a loose commonwealth of Serbia and Montenegro called Serbia and Montenegro.
13. "Now it is up to the leadership and the people of Serbia and Montenegro to work together to implement this decision," McCormack said.
14. 2003 – Under a new Constitutional Charter, the Federal Republic of Yugoslavia was reconstituted into a loose confederation of Serbia and Montenegro.
15. After concluding his visit to Estonia on August 17, he will visit Lithuania, Latvia, Serbia and Montenegro, and Cyprus.
16. So this is a surprise for everyone [that it was Karadzic first], of course, because there was a lot of talk that Karadzic may be hiding in Bosnia or between Bosnia, Serbia and Montenegro.
17. But the Balkan Warrior story is now damaging relations between Serbia and Montenegro, which became independent only in 2006.
18. Variability and probability of annual and extreme precipitation over Serbia and Montenegro.
19. On February 22, 2005, Vice President Zeng Qinghong held consultations with visiting President of the Republic of Serbia Boris Tadic of Serbia and Montenegro in the Great Hall of the People.
20. It borders the Black Sea to the east, Greece and Turkey to the south, Serbia and Montenegro and the Republic of Macedonia to the west, and Romania to the north along the river Danube.
More similar words:
montenegro,
Montenegrin,
serbia,
serbian,
verbiage,
adverbial,
negro,
proverbial,
proverbially,
negroid,
spend money like water,
edmonton,
piedmont,
turbine generator,
intendment,
media analysis,
on the ground,
throw good money after bad,
artemisia annua,
green-eyed monster,
on the ground of,
contentedly,
on the grounds of,
thin on the ground,
discontented,
contentedness,
contented,
discontentedly,
be on tenterhooks,
bosnia and herzegovina.