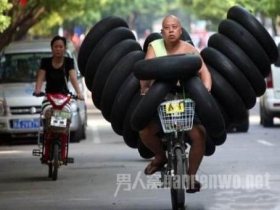 Random good picture Not show
(1) A local senior security official said the attack of the barracks located in the North Waziristan tribal region's main town Miranshah.
(2) Cliff Evans, a senior security consultant at Microsoft, said that the Taterf virus used a variety of tricks to steal users' login information.
(3) A senior security official said the fourth car bomb attack had been prevented.
(4) Sophos senior security consultant Carole Theriault said that while the U.S. remains the top spam dog, there results show an urgent need for countries to join together and take global action.
(5) Last month, a senior security commander who was the International Atomic Energy Agency's main Syrian contact, was shot dead at a beach resort near the port of Tartous in mysterious circumstances.
(6) Yemen senior security official said that the local mediation committee, consisting of governmental and tribal individuals, reached an agreement on Tuesday morning.
(7) Such animosity developed between him and a senior security official that the governor could not leave his office for weeks at a time, fearing for his life.
(8) "We have taken a number of these people off the streets. We have arrested about 50 people," a senior security official said.
(9) But a big part of finding success as a senior security manager is to get face time with the corporate executives.
(10) The speed of the Gumblar infection has already led to a series of warnings from senior security figures.
(11) "I have to be very careful who I deal with in Macau. It's difficult to know which public officials are on the take and which ones aren't," said a senior security staffer at a casino.
(12) Such actions demonstrate how hackers straddle the line separating the legal and illegal, explained Rik Ferguson[http://sentencedict.com/senior security.html], senior security researcher at Trend Micro.
(13) Delegations from 28 countries and regions, with more than 300 delegates including defense ministers, chiefs of defense staff, and other senior security policy-makers, attended the summit.
(14) "We've seen a sustained drop in global volumes, " Henry Stern, a senior security analyst at Cisco Systems, said in a telephone interview from San Francisco.
More similar words:
computer security,
seniority,
security,
in security,
insecurity,
seniority system,
security code,
security force,
data security,
file security,
real security,
security fence,
security staff,
security guard,
security level,
public security,
security policy,
security market,
security system,
type of security,
social security,
security service,
security for a loan,
software security,
security council,
security deposit,
personal security,
security testing,
homeland security,
security context.