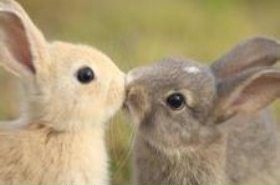 Random good picture Not show
(1) The second trimester is generally the easiest part of a pregnancy.
(2) This is a second trimester fetus and uterus.
(3) E . Second trimester education. Discomforts include backache, round ligament pain, constipation, and indigestion.
(4) Applications for the second trimester for 2008 close on March 14.
(5) Placental growth in the second trimester is too heterogeneous to use as a clinical tool, however.
(6) Having just entered her second trimester after receiving her 12 week scan, Cassidy is enjoying wearing her normal wardrobe before she switches to loose-fitting maternitywear.
(7) Many students arrange internships or work-study placements during the second trimester.
(8) Somehow, even the dumbest pregnancy cliches seem appealing in your second trimester.
(9) There is a ten-fold increase in the number of second trimester miscarriages in pregnancies that follow a vaginal abortion.
(10) Objective To investigate the concentration of serum chorionic gonadotropin(CG), placental lactogen(PL), and estriol(E3) in BALB/c mice infected with Toxoplasma gondii during the second trimester.
(11) Objective: To explore the clinical pathologic characteristics, prognostic factors and early diagnosis and therapy of cornual pregnancy in first and second trimester.
(12) Results Most fetal anomalies of multiparous pregnancy detected by ultrasonography in the second trimester gestation.
(13) (When cells differentiate they specialize into various tissues needed to create body parts.) It isn't until the second trimester that glia and neurons begin to form. Sentencedict.com
(14) Objective To evaluate the effect and security of mifepristone combined with rivanol used in the induction of labor in the second trimester for the scarred uterus.
(15) In most cases, Gestational diabetes comes to light during the second trimester of pregnancy.
(16) She spent two days in jail before the charges were dropped because she was in her second trimester, and Iowa's feticide laws don't kick in until the third.
More similar words:
third trimester,
trimester,
first trimester,
second to none,
second thought,
on second thoughts,
second-best,
second best,
second-string,
second string,
second quarter,
second industrial revolution,
second,
secondly,
seconder,
secondary,
secondhand,
second hand,
second-hand,
second half,
second gear,
split-second,
second wind,
picosecond,
second self,
secondment,
second mate,
second base,
second-year,
second-rate.