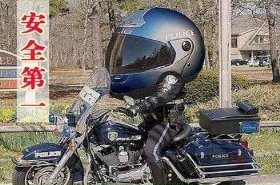 Random good picture Not show
1 The crown - rust fungus has changed continuously in response to the living substrate provided by man.
2 Brazilian farmers are also continuing to battle Asian rust fungus.
3 Asian rust fungus now has been identified in 128 municipalities across Brazil's agricultural belt, up from 88 two weeks ago,(www.Sentencedict.com) Brazil's government pathologists report.
4 The ultrastructural features of wheat interacting with stripe rust fungus were studied by using typical wheat cultivars of high-temperature resistance to rust as experimental material.
5 The above results indicated that sugar sides in different structures of wheat stripe rust fungus were not the same.
6 These results demonstrated that wheat PAL played an important role in the induced resistance response upon infection with stem rust fungus at transcription level.
7 It was speculated that TAOEC01 was involved in the interaction of stripe rust fungus and wheat by regulating the energy metabolism.
8 A reddish, pustulelike structure that is formed on the tissue of a plant infected by a rust fungus and produces uredospores.
9 Taken together, ZF001 might play a key role as a transcription factor in the interaction of stripe rust fungus and wheat.
10 The report warns that a strain of the wheat stem rust fungus discovered in Uganda in 1999 will almost certainly spread to the rest of the world, potentially creating a global food-security crisis.
More similar words:
trust fund,
fungus,
disgustful,
funguses,
trustful,
white fungus,
trustfully,
mistrustful,
distrustful,
distrustfully,
tungus,
lustful,
lustfully,
exhaust fumes,
thrust fault,
restful,
fistful,
zestful,
wistful,
boastful,
restfully,
wistfully,
boastfully,
angus,
restfulness,
wistfulness,
longus,
boastfulness,
blast furnace,
gust.