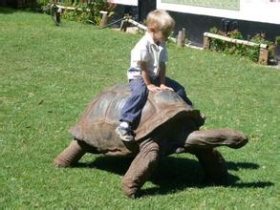 Random good picture Not show
1. Too much water can lead to root rot.
2. Even if it's root rot, and still survive.
3. The infestation of avocado root rot disease is not visually detectable.
4. The pathogenic biological characteristics of acanthopanax root rot was studied in this paper.
5. The beet root rot disease which is caused by Fusarium is one of the main reasons that causes the beet root tuber rot.
6. The occurrence cause of beet root rot was investigated in Zhalantun area of the Inner Mongolia, and the control countermeasures were suggested.
7. Biological controling effects on sclerotium root rot of Glehnia littoralis were 83.6% and 72.5% respectively in greenhouse and in the field with the preparation of Trichoderma harzianum.
8. And controling effects on root rot of Astragalus membranaceus and seedling damping-off of Panax quinquefolium were 80% and 60% respectively in the field.
9. The biocontrol effects of different bacteria on soybean root rot pathogen(Pythium aphanidermatum and Fusarium oxysporum) and Heterodera glycines were tested.
10. Initial Explore on the Inoculative Methods of Root Rot jn Sugar Beet.
11. Root rot was a severe disease of sugar apple (A nona squamosaL).
11. Sentencedict.com try its best to collect and build good sentences.
12. The citrus root rot disease causes leaf yellow, fallen, growth weak and root rot of citrus plants.
13. Root rot is a serious problem in such a situation.
14. In Huaibei area soybean root rot is a disease that may cause severe losses.
15. Baofengdong 8 has strong logging resistance, better drought resistance and diseases resistance such as damping-off, root rot and powdery mildew than Zhongwan 6.
16. Objective: To probe into the effects of cultivating measures on root rot of Panax notoginseng for the integrate control .
17. Huber, D. M. , Cheng, M. W. , and Winsor, B. A. 2005. Association of severe Corynespora root rot of soybean with glyphosate-killed giant ragweed. Phytopathology 95, S45.
18. Both T. hamatum T382 and T. harzianum T22 reduced root rot severity, improved plant growth, and reduced pathogens on roots during transplant production.
19. Disease: Aphids, mealy bugs, powdery mildew, fungal leaf spot, stem and root rot if over watered.
20. It was showed by field investigation and control experiment that the root rot disease of Actinidia chinensis was more severe in orchards with old trees than those with young trees.
21. Narrated the occurrence and prevention of more serious heart rot, root rot, black heart, die back, root knot nematode, powdery mildew and damping off disease.
22. Allelopathy of phthalic acid and propanedioic acid of root exudations of soybean on pathogenic fungi producing by root rot was studied by indoors culture experiments and statistical method.
23. How to diagnose wheat take - all diseases, wheat sharp eyespot and wheat root rot?
24. Cultivar resistance has been the most effective way to control Phytophthora root rot.
25. The relationship between the peroxidase ( POD ) activity and cultivars resistance to crown and root rot alfalfa.
More similar words:
gyrotron,
thyrotropin,
synchrotron,
neurotropic,
neurotrophic,
heterotrophic,
beet root,
beetroot,
tooth root,
foot race,
footrest,
footrace,
protrude,
protract,
protractor,
barotrauma,
protrusive,
protrudent,
protrusion,
protruding,
protracted,
protraction,
hot rod,
root,
roots,
inotropic,
pot roast,
isotropy,
allotrope,
allotropy.