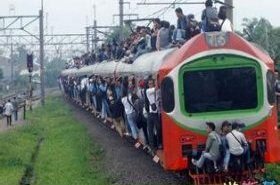 Random good picture Not show
1. Robinia pseudoacacia is a perfect hybrid tree and a pioneer tree species in vegetation restoration, which is high valuable to forest restoration and ecological building of temperate zone of China.
2. The micro and ultrastructure of the roots of Robinia pseudoacacia were studied by optical and electron microscope.
3. To increase Robinia pseudoacacia survial rate and its growth, drought— resistant afforestation methods have been studied in different areas and on different sites.
4. Because of its high tolerance, fast growth, high yield and calorific value , black locust (Robinia pseudoacacia L. ) was the main fuel wood species in many districts.
5. With the method of drying by gel, Robinia pseudoacacia seed of Yan an dried from 6.
6. Describes the growth condition of black locust (Robinia pseudoacacia L. ) sprout stand in Weibei Loess Plateau, Shaanxi Province.
7. This paper reports the process technology of Guidong round-shaped rice cake using round-shaped rice,(Sentencedict) plant ash and buds of locust tree(Robinia Pseudoacacia L.
8. Robinia pseudoacacia has contributed most to soil quality restoration, caragana korshinskii kom comes the second, and wasteland the least.
9. Platycladus orientalis, Acer truncatum and Robinia pseudoacacia have a better adaptation by use of the seed-bases.
10. The degradation of Robinia pseudoacacia plantation on Yellow River Delta took place in large area and the shoots of R. pseudoacacia trees were dried-up with different degree.
11. A micro-propagation system for tetraploid black locust ( Robinia pseudoacacia ) was established by using its shoots.
12. The technology of exine-detached pollen in Robinia pseudoacacia is introduced in this paper. And the technological process, technical principal points and quality require are also given.
13. The evaluation of the adaptability to drought and salinity of Robinia pseudoacacia L. needs a comprehensive index.
14. The soil nutrient contents and soil enzyme activities of different soil layers at different seasons in pure and mixed stands of Robinia pseudoacacia and Fraxinus velutina were studied.
15. By using soil-drilling method, this research investigated the root distribution characters of Robinia pseudoacacia in Weibei loess plateau.
16. Relationships between meteorological factors and leaf water potential of Platycladus orientalis and Robinia pseudoacacia under different water regimes were studied.
17. Under same growth conditions, there would be relative higher volume and productivity in coppice forest than in seedling crop of Robinia pseudoacacia.
18. Besidea, the soil under the Platycladus orientalis Plantation Forests partial to acidity while the soil under the Secondary Forest and Robinia pseudoacacia partial to alkalescence.
19. The soil enzyme activities of different soil layers at different seasons in pure and mixed stands of Robinia pseudoacacia and Ailanthus altissima were studied.
20. Native to North America, this species attacks leaf of black locust tree, Robinia pseudoacacia L.
21. Investigations were carried out to study the diffusion and invasion of Robinia pseudoacacia into native vegetation by line plot and small plot methods in Mount Tai of Shandong Province in 2005.
22. The developmental threshold and effective accumulative temperature of Obolodiplosis robiniae (Haldemann) , an important insect pest of Robinia pseudoacacia, were studied in the laboratory.
More similar words:
pseudo,
pseudo-,
pseudonym,
pseudogene,
pseudocode,
pseudocyst,
pseudomonas,
pseudorandom,
pseudomorph,
pseudograph,
pseudonymous,
pseudoscience,
pseudoephedrine,
pseudoscientific,
pseudostratified,
pseudohermaphroditism,
acacia,
pseud,
pseudarthrosis,
robin,
probing,
robinson,
strobing,
robin hood,
round robin,
round-robin,
yersinia pestis,
oxaloacetic acid,
robinson crusoe,
jackie robinson.