Similar words:
river severn,
avon,
flavonol,
slavonic,
river,
flavonoid,
isoflavone,
driver.
Meaning: n. 1. a river in southwestern England rising in Gloucestershire and flowing through Bristol to empty into the estuary of the Severn 2. a river in central England that flows through Stratford-on-Avon and empties into the Severn.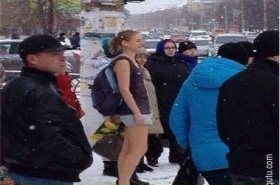 Random good picture Not show
1 Captured one morning along the River Avon, this beautiful swan was cleaning itself before stretching its wings in a classic pose.
2 Shakespeare was born in central England that the river Avon Stratford town a wealthy family, Ancestor is the farmer.
3 Five couples were marooned in their caravans when the River Avon broke its banks.
4 Local legend states that when it hears the church clock strike twelve it goes down to the River Avon to drink.
5 Read in studio Conservationists have been celebrating the success of a campaign to save a series of weirs on the River Avon.
6 Set in the beautiful rural Warwickshire countryside, on the banks of the river Avon, it is one of the most important tourist destinations in the UK.
7 Recent excavations suggest Durrington Walls closely mirrored Stonehenge, having its own impressive standing circle made of timber and an avenue that linked it to the River Avon.
8 These came from the Prescelli Mountains in Pembroke, South Wales, 245 miles away, dragged down to the sea, floated on huge rafts, brought up the River Avon,[www.Sentencedict.com] finally overland to where they are today.
9 View the town's colorful flower gardens and take a boat trip along the River Avon.
10 THE Waterside Hotel looks a heavenly spot for a stay, overlooking the river Avon in a quiet part of Worcestershire.
More similar words:
river severn,
avon,
flavonol,
slavonic,
river,
flavonoid,
isoflavone,
driver,
arriver,
upriver,
drivers,
striver,
po river,
ob river,
up the river,
riverine,
riverbed,
downriver,
river sand,
river cam,
red river,
lena river,
cabdriver,
bus driver,
overdrive,
oder river,
amur river,
nile river,
riverbank,
riverside.