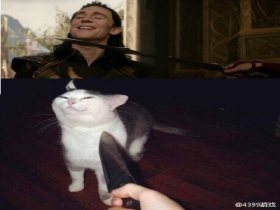 Random good picture Not show
1 Richard Strauss, then 76 years old, suffered through the war years in silence.
2 During the Karajan years Mozart and Richard Strauss were not squeezed out, though the music of other composers was brought in.
3 Among others are Purcell, Wagner, Verdi, Puccini, and Richard Strauss.
4 Yeah, this piece by Richard Strauss with this funny sounding German name.
5 In 1911, the Richard Strauss opera "Der Rosenkavalier" premiered in Dresden, Germany.
6 Richard Strauss 's opera is staged for the first time in Beijing.
7 The lengthy life of Richard Strauss (1864-1949) has covered the period in which 19th century lieders prevailed, whose most songs embody romanticist style.
8 It's another piece by Richard Strauss.
9 Richard Strauss - who some consider "wrote the book" for conductors,[www.Sentencedict.com] was a much calmer conductor.
10 Richard Strauss , German composer, was born at Munich.
11 My favorite composer is Richard Strauss.
12 The Greek tragedy "Elektra" was set to music by Richard Strauss.
13 The style of the quartet reflects Gould's love for Bruckner, Wagner, and Richard Strauss.
14 It kind of brings us to the end of Richard Strauss, our discussion of Richard Strauss.
15 Vier Letzte Lieder is the last vocal works of Richard Strauss who is the last key representative figure of Germany Latter Music.
16 Song-cycle The Last Four Songs is the swan' s last peak of poetic perfection that one of the most famous German composers Richard Strauss had created before he died.
17 His theater credits include a 2008 stage revival of "Taking Sides," which was paired with his newest play, "Collaboration," about the conduct of composer Richard Strauss during the Third Reich.
18 Oscar Wilde's play " Salome " (1891) was set to music word for word by Richard Strauss (1905).
More similar words:
Richard,
richard nixon,
richard m. nixon,
richard wagner,
richard wright,
richard the lionheart,
hard stop,
hard stuff,
yardstick,
standard stock,
give my regards to,
hard sell,
hardship,
ostrich,
distraught,
hardscrabble,
hard shoulder,
austral,
chard,
backwards and forwards,
goods train,
australia,
orchard,
australian,
pilchard,
australasia,
waifs and strays,
cardinal richelieu,
south australia,
charge card.