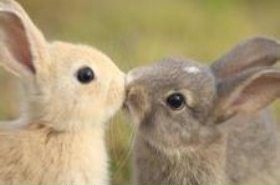 Random good picture Not show
1. The gas piston has its own return spring.
2. First of all, putting control valve return spring is compressed, control valves putter move forward with the air valve stem.
3. In the Denso unit (above), the return spring (steel coil) is squeezed on both sides of its housing.
4. A hydraulic piston applies the SOWC and a return spring releases it.
5. The system contains a return spring to fully comply with DOT 571.124 specifications.
6. The structure of fixed contact, return spring and conduction ways are the major factors influencing the power-on of electromagnetic switch.
7. The ITB contains a return spring to fully comply with US DOT 571.124 specifications.
8. Seat Flip: spring back, also can be slow return spring plus damper body.
8. Wish you will love sentencedict.com and make progress everyday!
9. The rotor's rotating angle is determined by a balanced condition of magnetic force (generated by current flow regulated by means of the ECM) and tension of return spring (installed to rotor).
10. The massive cylindrical striker is located at the rear, hollowed part of the bolt, and has its own spring located under the bolt group return spring.
11. The invention discloses a caliper brake for a bicycle. The caliper brake comprises a left brake fork, a right brake fork, a penetrating shaft and a return spring.
12. The amount of friction is designed to be some degree less than the return spring, so that when the pedal is released, it returns to the closed position.
13. Due to this mechanical coupling, the park pawl is retained in the unblocked position and prevented from falling into the park gear even if the return spring breaks.
14. The quick-opening valve is better provided with an automatic return spring so as to close the valve after being released.
More similar words:
increasing returns,
tax returns,
return signal,
law of diminishing returns,
economic returns,
marginal returns,
financial returns,
constant returns to scale,
returning,
mainspring,
take turns,
torsion spring,
The tide turns,
returning officer,
return journey,
compression spring,
return,
natural spring,
in return,
return to,
returned,
returnee,
returner,
day return,
return key,
tax return,
return loss,
returnable,
in return for,
return path.