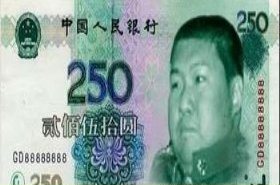 Random good picture Not show
1. Report, page 11 Flu outbreak puts hospitals on alert.
2. Publish the report page to the Hub catalog.
3. The second report page you create is the JobsSkill page.
4. JobDescription: This report page displays the job description for a given job offering.
5. This is done by linking to the JobDescription report page.
6. The Internet Cookie Report page of the Security Space Web site offers some frequency analysis through associating the cookie names with the server that issues them.
7. A status report page contains detailed PHP and MySQL information.
8. The skill is an input variable of the report page.
9. The outlier details page contains the customer records that are flagged as outliers, which belong to the profession selected in the main report page.
10. The GWO API does not provide access to testing results. To see the experiment results, users must visit the experiment report page.
11. You'll see three panels (see Figure 2), which show the Java monitors (those created by the application), the system monitors (those created by the VM), and a summary report page.
12. Click Add to Mashup Builder to create a copy of the report page.
13. If a CVS repository has had only one committer,[http://Sentencedict.com] the link on the main report page simply says "Author page for joe_smith" and the comparison charts are not generated.
14. To see the output (shown in Figure 3), type grails test-app once again and click on the System.out link at the bottom of the HTML report page for ShortenUrlServiceTests.
More similar words:
report preparation,
reportage,
report,
reported,
reporter,
report on,
report form,
news report,
reporting,
misreport,
unreported,
report card,
reportable,
report data,
reportedly,
tv reporter,
loss report,
oral report,
error report,
final report,
underreport,
reportorial,
audit report,
detail report,
annual report,
status report,
market report,
of good report,
complete report,
credit report.