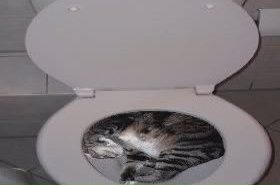 Random good picture Not show
1. Regional managers occupy a crucial role in developing a strategic framework.
2. The regional managers occupy a crucial role in providing a strategic framework for management of the Teacher Placement Service.
3. Details are available from area managers, regional managers or commercial operations manager Carol McGhie.
4. We focused on those three initial regional managers then polled some of the neighboring ones.
5. Based at its Newcastle headquarters, Malcolm is regional manager in charge of water quality.
6. The regional manager collects the distributor contract and gives to the company for keeping.
6. Sentencedict.com try its best to collect and create good sentences.
7. Communicate with regional manager and district manager, collect opinions and make report.
8. I want to be regional manager in 5 years.
9. Be responsible to assist regional manager for office management.
10. The regional manager was promoted as the new director of the large company.
11. You will be the National or Regional Manager reporting to the Vice President.
12. The regional manager gives the documents above to distributor and helps him to sign the distributor contract.
13. It is her responsibility to make sure any relevant information is passed on to the regional managers.
14. His career also includes twenty two years with the sales force of Stoddard of which he became a regional Manager.
15. Josephine started at the bottom, but she's been promoted to regional manager.
16. I was glad to learn of your appointment as regional manager.
More similar words:
personal management,
general manager,
financial manager,
vice-general manager,
regional anatomy,
regional,
regionally,
hotel manager,
regionalism,
regionalist,
general management,
personnel manager,
financial management,
regional cooperation,
regional economic integration,
operation manager,
production manager,
stage manager,
manager,
hotel management,
manageress,
managerial,
city manager,
managerially,
top managers,
file manager,
managership,
bank manager,
sales manager,
personnel management.