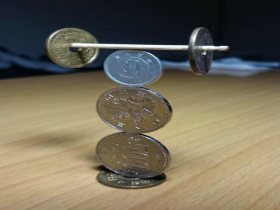 Random good picture Not show
1. Three-phase asynchronous drives and regenerative braking are expected to cut energy consumption by 40 %.
2. LONGER RUNNING TIME. Electric regenerative braking as first brake.
3. LONGER RUNNING TIME. Regenerative braking.
4. The process is known as regenerative braking.
5. The article introduces basic structure of regenerative braking system, principle and wok process of asynchronous machine, and influence factor of regenerative braking.
6. Regenerative braking helps to maximize efficiency and recapture energy that would otherwise be lost.
7. Then an regenerative braking is raised to improve system performance and save energy.
8. It is air-cooled. Of course the Hy-Kers has regenerative braking — hit the binders and the kinetic energy is returned to the battery.
9. An engine start-stop function and regenerative braking help nudge the fuel economy to a claimed 56 mpg city and 65 mpg on the highway.
10. Regenerative braking is the best method, though not necessarily the most economic.
11. In order to research motor vehicles regenerative braking, a hardware - in - the - loop HIL bench design was introduced.
12. This recovery control system takes ATMEGA16 microcontroller as controller core and study on the regenerative braking system for hybrid electric vehicle control algorithm.
13. To accommodate power flow of elements, anamnesis of fuzzy logic driven control strategy and regenerative braking control strategy is given.
14. To improve the energy efficiency, a novel scheme of energy recovery for main and auxiliary battery of electric vehicles was presented on the basis of the traditional method for regenerative braking.http://sentencedict.com
15. The whole BEV control strategy mainly includes the driving characteristic control and the regenerative braking control.
16. The generating mode of operation is utilized in some drive applications to provide regenerative braking.
17. There is an effective method which can increases the range of the electric automobile is uses the electric regenerative braking system on the electric automobile to recycle the brake the energy.
More similar words:
regenerative,
regenerating,
degenerative,
neurodegenerative,
regeneration,
degenerative joint disease,
regeneration control,
generative,
regenerate,
regenerator,
unregenerate,
generative grammar,
degeneration,
generally speaking,
macular degeneration,
generating,
degenerate,
generating station,
legislative branch,
self-generating,
comparatively speaking,
generation,
generation x,
generational,
executive branch,
generation gap,
beat generation,
lost generation,
cash generation,
braking action.