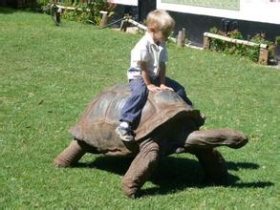 Random good picture Not show
1. A recovery process must take place: in the home, the pub or elsewhere in the surrounding locality.
2. In the recovery process, though, a major casualty was polyester.
3. Rehabilitation is the centerpiece of the stroke recovery process.
4. Water vapor from the evaporative recovery process may be recondensed, and also reused.
5. The recovery process for amine from crystallization mother liquor of glyphosate was presented in this paper.
6. Consider you may be after the menstrual flow recovery process, suggest you close observation, such as HP, more bleeding should be promptly to the hospital.
7. The wet - chemical recovery process of spent lithium ion batteries was investigated.
8. The present problems existed in crude benzol recovery process of WISCO is analyzed.
9. There will undoubtedly be a long recovery process for infrastructure and industry, and there is a long discovery process for the implications on businesses large and small.
9. Wish you can benefit from our online sentence dictionary and make progress every day!
10. The recovery process of lignin from the alkaline reed paper - effluentliquor by acidulation precipitation was studied.
11. Objective To observe the recovery process of hind limb function following complete spinal cord transection injury and discuss corresponding mechanism.
12. The peer recovery process in server P is unblocked and granted the exclusive file locks that are needed to perform peer recovery.
13. It will be a long recovery process for Canterbury and the Government is committed to ensuring a sense of urgency continues throughout.
14. The Mo recovery process was tested from the smelting slag of Bi reverberatory furnace by water quench leaching, and the tested process was compared with the present soda leaching process.
15. The recovery process of lignin from the alkaline reed paper-pulping effluent black liquor by acidulation precipitation was studied.
16. This recovery process instantly begins to prefetch dirty pages from the centralized buffer pool into its own local buffer pool.
17. This can be referred to when preparing recovery process and demulsification measures.
18. If you let it happen(sentencedict.com), you undergo an automatic recovery process in the course of facing and dealing with new realities.
19. Clark is too good a player to slide into obscurity, but a brittle temperament hasn't helped the recovery process.
20. The Christmas visits are seen as part of the long recovery process after the accident.
21. The bonus amaranth all has stronger acclimatization in weak brightness and their recovery process.
22. Most people in today's fast-paced world think that they can short-change the energy recovery process.
23. Ankle length and full torso, MBL2 is a second stage male body suit made of of F5 certified fabric and is useful after a variety of surgical procedures during the latter period of the recovery process.
24. Server P attempts to gain an exclusive file lock for this peer recovery log, but is unable to do so as it is held on behalf of server H. The peer recovery process is blocked.
25. Promotion of added side withdrawing technology and heat pump recovery process for energy conservation and emission reduction of the prefractionator is made.
26. The results of laboratory study of CO2 immiscible flooding as a tertiary recovery process show that oil recovery can be increased about 10%.
27. Jobs never run out of sequence, and if a job fails, the TWS handles the recovery process with little or no operator intervention.
28. The World Bank's country director in Indonesia Joachim von Amsberg said there are a number of advantages to involving communities in planning and implementing the recovery process.
29. These findings confirmed that acupuncture can relieve cellular calcium overload and promote the recovery process of damaged muscle by increasing the sodium-calcium exchange of the sarcolemma.
More similar words:
recovery program,
dry process,
recovery,
economic recovery,
array processing,
assembly process,
data recovery,
full recovery,
recovery room,
waste recovery,
recovery time,
recovery well,
recovery rate,
recovery mode,
cost recovery,
quick recovery,
recovery factor,
processing procedure,
industrial recovery,
transverse process,
reversible process,
parliamentary procedure,
re-cover,
recover,
process,
recoverer,
recovered,
recovering,
processed,
processor.