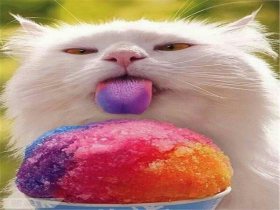 Random good picture Not show
1, The sound recording equipment was also of the best.
2, He'd almost decided to quit because the recording equipment couldn't handle the volume that Eric was playing at.
3, Various pieces of recording equipment are used to produce interesting acoustic effects.
4, Cameras and sound recording equipment were discreetly sited in the shop soas to record all that occurred over the counter.
5, Never fool with the recording equipment.
6, He developed the first sound recording equipment.
7, And interpreters, recording equipment, a couple yards of anchor chain, some portable sensors-oh, babe, send the whole toyshop over here!
8, Scientists using sophisticated recording equipment able to listen to the caterpillars chatter.
9, Voice mail,[http://sentencedict.com/recording equipment.html] Automated Attendant and Call Detail Recording Equipment are examples of PBX add - on devices.
10, He and Tam Henderson spent two days setting up the recording equipment before the orchestra arrived.
11, When binaural recording last found favour, 10 years ago, there was no low-cost digital recording equipment available.
12, He set about using the time to run a complete check on his detection and recording equipment.
13, The system has successfully found its application in a speech recording equipment.
14, Video Tape Recorder ( VTR ) is a sort of video recording equipment using magnetic tape.
15, The production team arrived early to set up the cameras and recording equipment.
16, Across the country, the Memory Loss Initiative dispatches specially trained technicians and recording equipment, free - of - charge.
17, She was taken to court after Environmental Health officers placed recording equipment in the flat next door to her house in Concord, Tyne and Wear.
More similar words:
welding equipment,
measuring equipment,
broadcasting equipment,
equipment leasing,
equipment,
telecommunication equipment,
golf equipment,
test equipment,
office equipment,
plant equipment,
major equipment,
video equipment,
list of equipment,
sports equipment,
equipment failure,
obsolete equipment,
control equipment,
peripheral equipment,
delivery equipment,
emergency equipment,
electronic equipment,
equipment maintenance,
photographic equipment,
recording,
tape recording,
recording time,
recording tape,
self-recording,
recording head,
video recording.