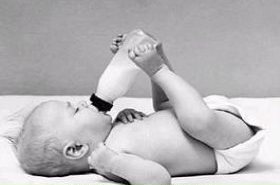 Random good picture Not show
(1) Tom is a real estate developer.
(2) The school board sold the land to a real estate developer.
(3) A real estate developer would laugh at the notion.
(4) For the advance sale income acquired by a real estate developer in the current term, the anticipated profits calculated as provided for shall be entered here.
(5) Develop property sales system for a large real estate developer in Chengdu providing operational analysis and regional management functions.
(6) Against this background, real estate developer to start reduced prices.
(7) In New Jersey, a real estate developer sued a state-financed law school clinic at Rutgers University seeking its internal documents, after the clinic sued to stop the developer's planned strip mall.
(8) Our estimate of the net worth of California real estate developer Donald Bren got caught up in a nasty child support fight.
(9) The real estate developer compensated the local residents for the cost of moving.
(10) Interbrew had spent most of 1997 negotiating with Toronto real estate developer Murray Frum.
(11) Republican Senator james Inhofe of Oklahoma(sentencedict .com), who was a real estate developer.
(12) Ken is a very successful owner of a construction company and real estate developer.
(13) But is not big to the quite standard senior branch real estate developer influence.
(14) I own a building and a construction project, so here I'm a real estate developer.
(15) Geffen, the music impresario and a co-founder of DreamWorks SKG, and Eli Broad, a real estate developer, have explored making bids for The Los Angeles Times.
(16) The so-called "ownership-style hotel", that is the sale of real estate developer model in a hotel room independent property of each sale to investors.
(17) He has been identified as 74-year-old Jimmy Leeward, an air racer, movie stunt pilot and real estate developer from Florida.
More similar words:
developed area,
real estate,
real estate tax,
real estate agent,
real estate broker,
real estate agency,
redevelop,
developer,
arrested development,
less developed countries,
developed,
real estate investment trust,
real estate investment trusts,
undeveloped,
redevelopment,
overdeveloped,
underdeveloped,
under-developed,
highly-developed,
resource development,
developed countries,
least developed country,
underdeveloped countries,
develop,
developing,
developable,
overdevelop,
development,
non-development,
developmental.