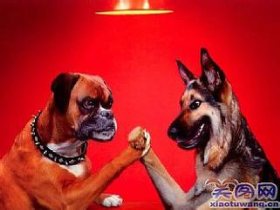 Random good picture Not show
1 I'm afraid I don't have enough ready cash.
2 The company is short of ready cash.
3 While he was not poor, he had no ready cash.
4 But, a lot of the maverick, moveable, ready cash is.
5 He was only willing to sell it for ready cash.
6 There is not so much ready cash in my treasury.
7 With ready cash in your bank account you can spend the money as you want.
8 His wife was always a good source of ready cash.
9 I have no ready cash on me(sentencedict.com), can I pay you tomorrow?
10 International capital markets are dependent on ready cash flow from one market to another.
11 Ready cash is a ready medicine.
12 Chinese: Ready cash as a form of gift has its advantages.
13 I pass up a roadside rest area, a happy hunting ground for new cars and ready cash.
14 Both have so far proved effective, which shows that ready cash is more versatile than credit cards and cheque books.
15 Less need for travelers' checks at many destinations because of the growing availability of automated teller machines worldwide dispensing ready cash.
16 He made over his share in Leopold's estate to Nannerl in return for 1,000 gulden of ready cash,[www.Sentencedict.com] which he desperately needed.
17 Phagu clipped the goats and wound the hair into skeins which he would sell for ready cash in town.
18 In addition, the Chinese deal may provide much - needed ready cash.
19 All my available funds are completely tied up in ready cash.
20 He cannot pay me now for he had no ready cash.
21 For most of the last decade, Americans treated their homes as sources of ready cash and as brick-and-mortar retirement plans.
More similar words:
bradycardia,
custody case,
pay cash,
petty cash,
ready,
petty cash fund,
thready,
get ready,
already,
unready,
at the ready,
readying,
get ready for,
ready-made,
already in,
ready made,
make ready,
ready money,
ready-to-eat,
combat-ready,
ready-to-wear,
rough-and-ready,
rough and ready,
candy cane,
be ready to help,
ready and waiting,
lady chapel,
case-by-case,
in any case,
heady.