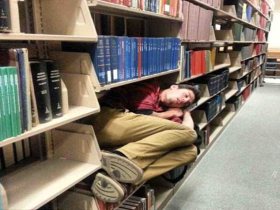 Random good picture Not show
1. Ray Bradbury turned 90 years old on Aug. 22, and the science fiction pioneer has no intention of slowing down.
2. Fahrenheit 451. Ray Bradbury. Firemen in the world of Guy Montag don't read books; they burn them.
3. In Fahrenheit 451 by Ray Bradbury, they are the "book people" past the river and outside the city.
4. Ray Bradbury was born on August 22, 1920 in Waukegan, Illinois.
5. The writing of Ray Bradbury has spanned nearly seven decades, but remains timeless.
6. Something Wicked This Way Comes. Ray Bradbury. Perhaps the subtlest horror story ever written.
7. Ray Bradbury is a hero because his writing can reach out across time and space to touch readers.
8. The Martian Chronicles. Ray Bradbury. A collection of short stories focusing on humanity's encounters with the Red Planet and its eerie inhabitants.
9. Ray Bradbury is one of those rare individuals whose writing has changed the way people think.
10. Arthur C Clarke likes to quote his friend and fellow SF writer Ray Bradbury.
11. As the city of Los Angeles prepared to celebrate Ray Bradbury Week (Aug. 22-28) to honor his many achievements, the writer spoke with TIME about literature,[sentencedict.com/ray bradbury.html] big government and jumping off cliffs.
12. "You don't have to burn books to destroy a culture. Just get people to stop reading them. " — Ray Bradbury.
More similar words:
daybreak,
bad business,
cd burner,
cloudburst,
carl sandburg,
slash-and-burn,
edmund burke,
bury,
rebury,
burying,
tilbury,
salisbury,
reburying,
canterbury,
waterbury,
emergency brake,
bloomsbury,
bray,
brayer,
bury the hatchet,
burying ground,
canterbury tales,
chambray,
cerebral aneurysm,
brad,
brady-,
brady,
abrade,
bradley,
bradford.