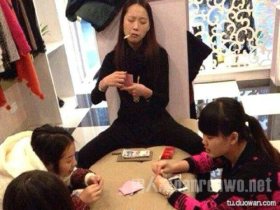 Random good picture Not show
1) The hearing was due to begin at Quezon City regional court on Dec. 9.
2) Pakistani Toro is located in suburban Quezon City north of Manila.
3) I'm here in Quezon City, Philippines and I'm lifting my prayer of petition to our God for your new born baby.
4) Philippine Sugar Institute, North Avenue, Diliman , Quezon City, Philippines.
5) Tzu Chi aid distribution was held in Quezon City of the Philippines,(http://sentencedict.com/quezon city.html) to provide food and necessities to the families that were affected in a recent major fire in the city.
6) Let's go up north in Quezon City and experience another fabulous spa treat.
7) A dog dressed in a spider costume takes part in a Halloween costume parade for pets at a shopping mall in Quezon City Metro Manila October 27 2007.
8) A soldier helps supervise a line of people waiting to purchase government-subsidised rice from a mobile rice store operated from the back of a truck in Quezon City, Metro Manila April 15, 2008.
9) On January 6, a huge fire tore through a slum area in Quezon City of Manila in the Philippines leaving 836 people homeless. Tzu Chi volunteers immediately began a program of aid relief.
10) A Filipino boy is carried to safety through floodwaters brought by Tropical Storm Ketsana in the Quezon City suburban of Manila on September 26, 2009.
11) Train workers inspect two coaches of Light Rail Transit (LRT) that collided in Quezon City, north of Manila, the Philippines, Feb. 18, 2011.
12) Back in 1989, being a fresh graduate Psychology graduate, I landed a job in the personnel department in one of the goverment offices in Quezon City.
13) Boxer and politician Manny Pacquiao attends the first regular session of the Lower House of the Philippine Congress in Quezon City, Philippines.
14) Tzu Chi volunteers in the Philippines bring aid to 200 families who were left homeless by a massive fire in Quezon City.
15) Officials slash counterfeit handbags in a symbolic destruction of counterfeit goods and DVDs at the police headquarters of Quezon City, Phillipines.
16) Women paint their faces to protest against war in southern Philippines during a news conference in Quezon City, Metro Manila August , 2007 .
17) A protester stands outside the Department of Environment and Natural Resources during a protest against Lafayette Mining Ltd. in Quezon City, Manila February 7, 2007.
18) The major TV networks in the Philippines have their main stations in Quezon City. It is known as "The Hollywood Capital of the Philippines."
19) A worker waits for a truck, with imported rice to be unloaded at a government warehouse, in Quezon City, Metro Manila, March 11, 2008.
More similar words:
carson city,
jefferson city,
piezoelectricity,
noncitizen,
vatican city,
garden city,
city council,
concinnity,
time zone,
free zone,
forbidden city,
concentricity,
strike zone,
temperate zone,
tolerance zone,
free trade zone,
enterprise zone,
production capacity,
reciprocity principle,
incite,
concise,
incitement,
reconcile,
concision,
concierge,
conciliar,
concisely,
reconciled,
conciliate,
conciseness.