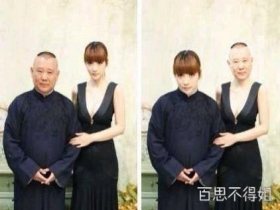 Random good picture Not show
1. Q: What is "progressive disclosure" in a topic?
2. With the adoption of a progressive disclosure policy, the World Bank has set the standard for which the other IFIs should strive as they review their respective information disclosure policies.
3. Another major theme is consumability through progressive disclosure of the programming model's features and capabilities.
4. Progressive disclosure of advanced features encourages people to expand their usage of the product.
5. Use progressive disclosure to reveal information as it is needed and give users the option to hide information they don't consider useful.
6. The fancy term for this is progressive disclosure,(sentencedict.com/progressive disclosure.html) which I wrote a blog post about recently.
7. Progressive disclosure also allows topics to be meaningfully browsed in a variety of viewing contexts, whether full-screen browsers, integrated help panes, infopops, or PDA screens.
8. Progressive disclosure presents the most common choices to the user first and provides an option that allows the user to view additional information and choices.
9. Don't forget about novice users. Use wizards to help them complete tasks faster, or use progressive disclosure to hide advanced (or infrequently used) features.
10. People can only look at so much information or read so much text on a screen without losing interest. Only provide the information that's needed at the moment (see progressive disclosure above).
11. Only provide the information that's needed at the moment (see progressive disclosure above).
12. A: Because each topic has a title and short description in addition to its full content, applications can provide progressive disclosure.
13. The technique of displaying additional detail as needed is called progressive disclosure.
14. But in many cases you will be able to accommodate both types of users in the same interface through various techniques, such as progressive disclosure.
More similar words:
progressive die,
disclosure,
non-disclosure,
nondisclosure,
progressive,
full disclosure,
progressively,
unprogressive,
progressiveness,
progressive tax,
present progressive,
progressive rock,
past progressive,
progressive wave,
progressive tense,
progressive party,
progressive aspect,
progressive tax rate,
progressive income tax,
progressive scanning,
progressive taxation,
progressivity,
progressivism,
retrogressive,
depressive disorder,
obsessive-compulsive disorder,
progression,
progressional,
harmonic progression,
arithmetic progression.