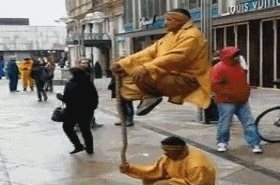 Random good picture Not show
1. Thus, a line regulation is a program counter, a storehouse and a series of registers.
2. It consists of a dual-modulus prescaler, a fixed-ratio program counter, and a programmable swallow counter.
3. Based on the (program counter) PC arbitrage strategy of multi-path execution, designing fetch instruction unit suit for selective dual path execution.
4. The program counter holds the address of the instruction being executed.
5. For native code, this corresponds to the CPU's program counter.
6. The content of the program counter is copied to MAR.
7. Increase the contents of the ( program counter ) by one.
8. Each thread includes a unique program counter, process stack, and set of processor registers.
9. It comprise a thread ID, a program counter, a register set, and a stack.
10. The CPU has a program counter that points to the next instruction to be executed.
11. The content of the program counter is increased by 1.
12. In order to transfer control to a new sequence of instructions, a new value must be deposited in the program counter.
13. Thus we may be able to initiate an instruction fetch from store and increment the program counter in one micro-instruction.
14. A register in the processor that contains the address of the next instruction to be executed. Also known as a program counter.
15. Assembly language instruction sequence perform arithmetic, and jump instruction by changing the program counter value to execute the conditional statement and circular statement.
16. The work principle of every part of microprocessor is analyzed, and a strong emphasis is laid on the design of program counter, instructions decipher, execute unit, register group and control center.
17. The control path contain Instructor ROM, instructor register, instructor decode unit, address creating module and Program Counter (PC)module.
17. Sentencedict.com try its best to collect and make good sentences.
18. A reserved area of memory where the CPU automatically saves the program counter and the contents of working registers when a program interrupt occurs.
19. A similar mode is relative addressing mode, which calculates the address based on the current program counter.
20. This program memory addressing logic is handled by a register referred to as a program counter.
21. During which stage of the instruction execution cycle is the program counter incremented?
22. The CPU fetches instructions from memory according to the value of the program counter.
More similar words:
program control,
accounting program,
interactive program,
application Program Interface,
master program,
computer program,
computer programs,
maintenance program,
computer programme,
computer programmer,
computer programming,
program,
c program,
object-oriented programming,
counterproposal,
reprogram,
subprogram,
tv program,
programme,
processing program,
news program,
programing,
programmer,
counterproductive,
test program,
program line,
programming,
quiz program,
game program,
program file.