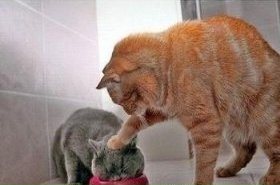 Random good picture Not show
1) He prodded at the dead snake.
2) He prodded at his breakfast with a fork.
3) Cathy was prodding at a boiled egg.
4) He prodded at the pig with his walking-stick.
5) Theo prodded at the dead snake.
6) He prodded at the fish with his fork a few times,[http://sentencedict.com/prod at.html] but he didn't eat a mouthful.
7) He prodded at the plate of fish with his fork.
8) Peons were even brought in sustain the illusion by prodding at the land, and a bulldozer chugged about.
9) But the way the man kept poking and prodding at the leg unnerved him.
10) It prods at our most tender spots, at our deepest terror.
More similar words:
microdata,
production data,
to date,
iodate,
no date,
up-to-date,
be good at,
up to date,
video data,
radio data,
pterodactyl,
year-to-date,
pagoda tree,
accommodate,
macrodactyly,
accommodator,
accommodative,
accommodation,
accommodating,
unaccommodated,
unaccommodating,
product promotion,
production program,
production process,
product improvement,
reproduction process,
hotel accommodation,
up-to-date information,
programmer productivity,
living accommodations.