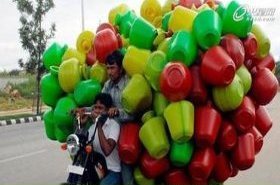 Random good picture Not show
(1) Do not enable File or Printer sharing unless you want to let outsiders from the Net into your computer.
(2) File and Printer Sharing for Microsoft Networks .
(3) Because the unit includes Multi-Function Printer sharing, any user can print, scan, or fax from any computer in their home.
(4) Beside security protection, Live OneCare currently offers printer sharing, data backup and PC tune-up, features that will not be made available in Morro.
(5) Net Watcher requires file and printer sharing services. Please verify that sharing services are installed.
(6) 1995 brought "Warp Connect", a version of OS/2 with LAN Networking and file/printer sharing[sentencedict.com], which IBM had been selling as a separate add-on until then.
(7) The fact is that on the five station network in the office, file and printer sharing are transparent to the user.
(8) Some logical connections use client - server application software and are primarily for file and printer sharing.
(9) By default, other computers on your local network are assigned the Default "trust level, " which means file and printer sharing is allowed but other network traffic will be limited by the firewall.
(10) In this setup, the server acts as a centralized location for file sharing, backups, and probably printer sharing.
More similar words:
printed character,
sharing,
interest-bearing,
tax sharing,
file sharing,
time sharing,
risk sharing,
gain sharing,
work sharing,
time-sharing,
cost sharing,
printer,
profit sharing,
sprinter,
sharing system,
imprinter,
revenue sharing,
resource sharing,
teleprinter,
thermal printer,
laser printer,
bear interest,
ink-jet printer,
matrix printer,
printer driver,
ink jet printer,
digital printer,
dot matrix printer,
dot-matrix printer,
sintering.