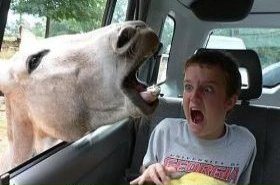 Random good picture Not show
1. The tricky question would be the unit pricing structure.
2. Then the Council needs to look at its pricing structure for recreation and other services.
3. The postal system operates a uniform price structure, so it always costs the same to send a letter.
4. Economists speak of an inelastic price structure.
5. Especially maintain the price structure in wholesale channel and control sales territory.
6. Therefore, the future price structure of differentiation will be more fierce.
7. Its price structure is simple to understand and simple to execute.
8. This could be seen as an approximation to a Ramsey-optimal price structure, though the analogy is probably rather forced.
9. Train the distributors sales force in field visit routines , promotions and collection of outstandings, justification of Castrol price structure.
10. In the classic a Cartel, the group sets a unified optimally exploiting price structure.
11. It is necessary to calculate the resource cost in the all - cost price structure of reclaimed water.
11. Wish you can benefit from our online sentence dictionary and make progress day by day!
12. Therefore, Russia must hold the positive standpoint in oil market in the price structure aspect.
13. This article, therefore, describes the unbalanced output structure based on the study on the changing relations between output structure and price structure.
14. The general theories and methods of price level and price structure management by government were discussed, and those theories and methods were extended into water supply.
15. Even with necessities, differences in taste and patterns of consumption lead to variance the price structure.
16. The traditional book pricing method of print unit pricing causes the unbalance of price structure and high price problem.
17. We should consider our profit margin when setting our price structure.
18. In the classic script for a Cartel , the group sets a unified optimally exploiting price structure.
More similar words:
lattice structure,
surface structure,
sentence structure,
restructure,
tree structure,
frame structure,
phrase structure,
simple structure,
nested structure,
language structure,
syllable structure,
crystalline structure,
large-scale structure,
structure,
architectural structure,
structured,
substructure,
natural structure,
unstructured,
superstructure,
structureless,
word structure,
cell structure,
cost structure,
data structure,
body structure,
macro-structure,
macrostructure,
microstructure,
ultrastructure.