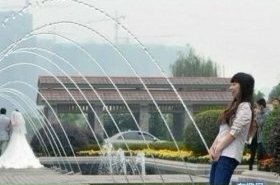 Random good picture Not show
1 There was a flood of complaints from the press about the bad language used in the special TV show.
2 Palace staff waited several hours before notifying the press about the King's condition.
3 We lost the last of the press about thirty miles out of the city.
4 Kennelly raged to the press about the evil party bosses and they took up his cry.
5 They briefed the press about the recent happenings.
6 She would tell the press about this scoundrel.
7 Bad press about exploding batteries and high radiation in some flimsy phones scared off some customers as well.
8 Stories in the press about lawsuits between family members over disputed properties are not news anymore.
9 Negative press about illegal Hispanic immigration brought up all the old feelings and negative stereotypes.
10 Answer hints: once in the press about your company is reported, and their pursuit of idea of together.
11 By the time I finally talked to the press about Waco, Reno was being praised and I was being criticized for letting her take the fall.
12 She said much of the negative press about Jackson in recent years was unjustified.
13 A rumour circulated in the press about the royal couple, and two weeks later it was confirmed when they announced their divorce. There's no smoke without fire.
14 They are very good assistants, very discreet - they wouldn't go shouting to the press about anything they discovered while working for you.
15 He just tells her not to talk to the press about the contract negotiations.
16 Hitherto this has led to some allegations in the Press about Whitehall obscurantism but little interest or pressure in Parliament itself.
17 This can include getting them press for upcoming projects like books, movies and charity work and deflecting negative press about affairs, drug abuse and general celebrity bad behavior.
18 A: I have noted local media reports that head of the Bureau of Public Security in Guangzhou had briefed the press about the case which is now under investigation.
19 This is another reason why sex researchers are keen to talk to the press about the work they do.
20 During the visit, there were predictable headlines in the press about Medvedev and President Hu Jintao denouncing U.S. plans for missile shields in both Europe and east Asia.
21 Over the next couple of days, you may hear a lot of speculation in the press about why I am making this decision now and that will mostly be conjecture.
22 A steady trickle of leaks has emerged in the Chinese press about potential losses from loans guaranteed by municipal governments.
23 With the games over, more debate is starting to surface in the Chinese press about the 30th anniversary in December of the launch of the country's "reform and opening" policies.
24 Has no interest in engaging in damage control via a platform that bypasses editors and media filters,[www.Sentencedict.com] when bad press about your company is all over the news.
25 Although there has been a lot of talk in the press about possible environmental causes, there is very little evidence to support these theories or fears.
26 Roy would do better talking to his players about passion rather than talking to the press about Benitez.
27 After the raids succeeded, John Keegan, perhaps the foremost living historian of warfare, wrote a fascinating article in the British press about the Kosovo campaign.
More similar words:
mess about,
addressable,
addressability,
suppressant,
depressant,
press agent,
press agency,
immunosuppressant,
appetite suppressant,
be curious about,
be anxious about,
antidepressant,
make no bones about,
assessable,
tricyclic antidepressant,
compressive stress,
processability,
business address,
premature labour,
pressure sore,
prestress,
dressage,
impressiveness,
expressionless,
oppressiveness,
pressure vessel,
expressiveness,
present progressive,
lossless compression,
ambassadress.