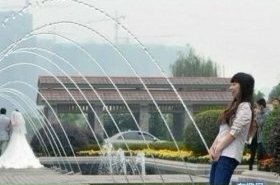 Random good picture Not show
1. The post processor shows the final results such as the contacting information between blocks, stress field , displacement field and dynamic displaying images of the destructing process of landslide.
2. To program the Post Processor, either the on-chip, default filter or a user-defined filter in the form of a configuration file can be loaded into the device.
3. Therefore, the storage and post processor of the nuclear waste is an important issue to be studied in the country which has nuclear facility.
4. The parameter general post processor is adopted. (5)Programming adopts object-oriented technology.
5. The testing results indicate that the post processor satisfied the engineering requirements.
6. For this purpose, packing the post processor in numerical control system.
7. Based on the Fortran program DYNA3D. a special program for analyzing three-dimensional impact and contact of barriers and a corresponding post processor are modified and completed.
8. One key reason is the lack of the special post processor which served as a bridge between CAM soft wares and CNC machine tools.
8. Wish you can benefit from our online sentence dictionary and make progress every day!
9. The output of the modulator is processed by three cascaded finite impulse response (FIR) filters, followed by a user-programmable post processor.
10. There are four major parts of this system: the user interface part, ANSYS analysis part, VC interface part and the post processor part.
More similar words:
processor,
coprocessor,
preprocessor,
food processor,
word processor,
data processor,
main processor,
processor clock,
image processor,
multiprocessor,
microprocessor,
central processor,
audit process,
budget process,
thought process,
text processing,
in the process of,
export processing,
management process,
concurrent process,
due process of law,
processing procedure,
document processing,
export processing zone,
concurrent processing,
absorption process,
process optimization,
process,
processed,
in process.