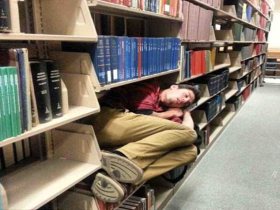 Random good picture Not show
1. Parameter units, negative or positive prescription satisfy the requirements of corresponding codes.
2. There are two aspects of the inscape of positive prescription, that is, possession and a certain session experienced.
3. Positive prescription, an old property acquisition system originating from ROME LAWS, constructs the civil prescription system together with succedent negative prescription.
4. The third part, the foundation of positive prescription system in future was analyzed.
5. Therefor, we should adopt the system of "positive prescription"and "negative prescription".
6. First, the positive prescription system on the analysis of the composition of the elements, it has three major elements: the act Element, the time element, the object element.
7. So the author demonstrated that the establishment of the positive prescription system is accord with the objective development rule of things.
8. We shall make effective utilization of resource only by way of taking the system of positive prescription as the important system to confirm the ownership of land.
9. A location map of occupancy shall be submitted upon the application for a registration of superficies or easement, if they are created based on a positive prescription.
10. Third,[http://sentencedict.com] the legislative mode of the foundation of the positive prescription system in China was discussed.
11. In recent years, more and more scholars suggest that positive prescription system should be established, though they hold different opinions with respect to legislations structure and content design.
12. The second part, the necessity and feasibility of establishing the positive prescription system in China were analyzed.
13. At the same time it is the needs to connect the tracks of the world on civil law legislation by establishing the positive prescription systems.
More similar words:
prescriptive,
prescription,
nonprescription,
prescription drug,
prescriptivism,
prescription medicine,
descriptive,
descriptively,
description,
descriptive geometry,
misdescription,
job description,
descriptive language,
formal description,
descriptive statistics,
verbal description,
prescript,
problem description,
technical description,
ascription,
inscription,
subscription,
positive pole,
proscription,
conscription,
superscription,
presupposition,
transcription,
rescript,
present position.