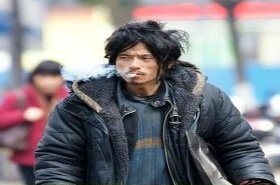 Random good picture Not show
(1) Current grid security infrastructure establishes the security policy space inside a VO mainly on basis of the public key infra-structure and distributed trust model.
(2) The combination of political stability and popular composure has given emerging markets what might be called "policy space" in which to act. They have used it to the full—and mostly for the better.
(3) All countries need all they policy space they can muster to get their economies back on track in the midst of the crisis, especially the US.
(4) But developing countries are constrained not just by a lack of money, but a lack of "policy space".
(5) CPI high, predicts the future policy of controlling inflation and inflation expectations will continue to. 16.6% M2 growth, reflecting ample liquidity still, monetary policy space continue to exist.
(6) And we should also improve the efficiency of policy and expand the policy space. At the same time, it is also important to coordinate the different policies.
(7) He believes that within the EU should have more cooperation, and Member States should carry out their policy space. Sentencedict.com
(8) More than half of the federal budget into the pentagon war machines, the U. S. fiscal and monetary policy space is restricted.
(9) The decrease in the Chinese fertility rate has both its substantial space:scale space, structure space, policy space and comparison space, and its conceptual space.
(10) And we must continue to pay attention to North-South imbalance, and protect the development right and macroeconomic policy space of emerging markets and developing countries.
(11) How to maintain integrity and validity of security information is studied through policy space and a dynamic access control algorithm based on security information is presented.
(12) Both expert surveys and Manifesto Research Group provide party positions in the policy space without the information about intra-party conflicts.
(13) To address this imbalance, developed countries must do more in this Round and must be willing to consider sufficient policy space for developing countries.
More similar words:
frequency space,
replacement policy,
public policy,
display space,
policy,
assembly space,
imaginary space,
tax policy,
life policy,
term policy,
wage policy,
open policy,
income policy,
policy holder,
company policy,
policy-holder,
policyholder,
basic policy,
policy maker,
trade policy,
price policy,
policymaking,
policy manual,
policy making,
policy change,
fiscal policy,
foreign policy,
social policy,
credit policy,
policy-making.