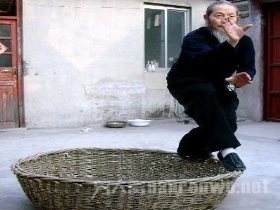 Random good picture Not show
1. The cemetery was a square plot of ground, enclosed by a high wall with ornamental turrets at the corners.
2. We'll break up that plot of ground soon.
3. Each of the young princesses had a little plot of ground in the garden, where she might dig and plant as she pleased.
4. There was a plot of ground full of barley, and the men fled from the Philistines.
5. A plot of ground on which livestock are fattened for market.
6. Harlows paid fifteen shillings a year for his plot of ground,(sentencedict.com) and although it meant a lot of hard work it was also a source of pleasure and some profit.
7. The plot of ground in which this cottage stood was one hundred feet square and ornamented with a few trees.
8. They met him at the plot of ground that had belonged to Naboth the Jezreelite.
9. He can not resign himself to seeing the least plot of ground lay fallow or denied the opportunity to produce a crop.
10. Yesterday I saw the blood of Naboth and the blood of his sons, declares the Lord , and I will surely make you pay for it on this plot of ground, declares the Lord .
11. They went back and told Jehu, who said, 'This is the word of the Lord that he spoke through his servant Elijah the Tishbite: On the plot of ground at Jezreel dogs will devour Jezebel's flesh.
12. It chanced that Marius' solitary strolls led him to this plot of ground, near the water.
13. 5So he came to a town in Samaria called Sychar, near the plot of ground Jacob had given to his son Joseph.
14. The houses are well spaced out, each on its own plot of ground and mat of coarse grass.
15. The Philistines gathered together at Lehi, where there was a plot of ground full of lentils, and the men fled from the Philistines.
16. Of course, a high interest rate was charged, the tenant could not repay his debt, and lost his own small plot of ground.
17. A journalist visiting a working archaeological site usually can count on a grand tour of the "dig", a tortured plot of ground covered with grid markers, tools and heaps of dirt waiting to be screened.
18. For a hundred pieces of silver, he bought from the sons of Hamor, the father of Shechem, the plot of ground where he pitched his tent.
More similar words:
piece of ground,
get off the ground,
round of golf,
underground,
rate of growth,
underground cable,
ground,
underground railway,
out of gratitude,
aground,
grounds,
underground railroad,
ground on,
grounder,
ground out,
grounded,
foreground,
groundnut,
ground ball,
groundhog,
groundsel,
grounding,
groundfish,
groundsman,
groundsheet,
run aground,
ground zero,
ground beef,
playground,
home ground.