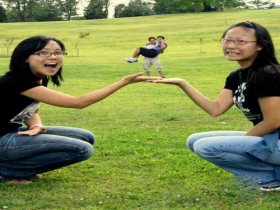 Random good picture Not show
(1) This process was not tied into the planning cycle.
(2) It define an methodology for analyzing the organizational planning cycle. It can bring precise, agile decision-making to any part of a business.
(3) In addition, a simple planning cycle can greatly enhance your ability to make changes in your business routine if necessary.
(4) Most firms have a rolling planning cycle to amend plans constantly.
(5) As for timing, when working on an iterative planning cycle, you need to hold the retrospective before planning the next efforts.
(6) Add to this complex scenario the planning cycle of the next major product version (Version 3.0). Sentencedict.com
(7) Investment spending has a long planning cycle, and is difficult to increase quickly.
(8) To read more about the planning cycle see our guide on how to prepare a business plan for growth .
(9) The plan is tied to the Libraries' 3-year planning cycle and provides both a conceptual framework and identifies assessment priorities.
(10) Therefore, as we enter into the 2009 planning cycle, I want to highlight some focus points that are essential if we are to weather this storm and continue to build momentum across the region.
(11) This is where the market research which is analysed in the first three parts of the planning cycle can help.
(12) Using the CAPP system can raise the design ability, shorten the process planning cycle, be suitable for the need of the more variety for our products, and improve the quality of the products.
(13) All HBCs have a strategic plan for DOTS expansion and, during 2005, many will begin a new planning cycle, ideally working towards the MDG target year of 2015.
More similar words:
operating cycle,
accounting cycle,
long cycle,
manufacturing cycle,
planning commission,
planning,
tax planning,
town planning,
route planning,
cost planning,
city planning,
planning stage,
budget planning,
office planning,
urban planning,
marketing planning,
overall planning,
family planning,
product planning,
process planning,
central planning,
planning process,
advance planning,
contingency planning,
manpower planning,
method of planning,
planning strategy,
economic planning,
operation planning,
capacity planning.