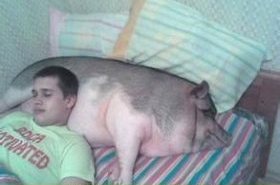 Random good picture Not show
1. According to Planned Parenthood, parental consent laws have sharply altered abortion patterns.
2. She worked as a counsellor at a Planned Parenthood clinic in Massachusetts.
3. Webb went to a nearby Planned Parenthood office and obtained oral contraceptives.
4. How about do you feel on planned parenthood?
5. The clinic's main contractor pulled out, so Planned Parenthood assumed this role itself.
6. Chinese, execution planned parenthood, husband and wife two persons, only.
6. Sentencedict.com try its best to gather and create good sentences.
7. Margaret Sanger (US)-Founder of the Planned Parenthood Federation of America, she led the movement for family planning efforts around the world.
8. Planned parenthood in wedlock by the use of contraceptive devices cannot constitutionally be forbidden.
9. Secondly, as the policy of planned parenthood extending , the scale of rural family becomes smaller gradually.
10. Thompson is an obstetrics-gynecology nurse practitioner at Central Texas Planned Parenthood.
11. Margaret Sanger is the mother of modern contraception and the founder of Planned Parenthood.
12. Objective To investigate the methods how to improve condition of procreative health of childbearing disabled women for planned parenthood and good procreation and good education.
13. Stephani Cox, a Decatur-based nurse practitioner and downstate lead clinician for Planned Parenthood of Illinois, said a herpes vaccine "would be wonderful."
14. After retiring from WHO in 1988, he directed the International Planned Parenthood Federation until 1995.
More similar words:
parenthood,
planned,
unplanned,
centrally planned economies,
in a planned way,
planned economy,
planned community,
planned obsolescence,
event planner,
canned food,
canned goods,
canned foods,
planning department,
sainthood,
inclined plane,
planner,
godparent,
grandparent,
integrated planning,
plant hormone,
method of planning,
called party,
president hoover,
parentheses,
parenthesis,
finished parts,
injured party,
parenthetical,
parenthetically,
apartment house.