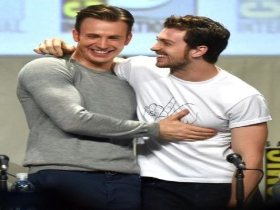 Random good picture Not show
1. He kept his pipe clamped between his teeth.
2. The utility model discloses a flexible pipe clamp.
3. The utility model discloses a pipe clamp which belongs to hard ware.
4. A handy feature of the pipe clamp system is that the fixtures can be removed from one pipe and threaded onto another of a different length, depending on your needs.
5. This simple pipe clamp loads pipe sections of various diameters into a machine chuck.
6. A new type of pipe clamp for facing machine is introduced. It is analyses that the characteristic and property, working principle, property index,(sentencedict.com) location precision and so on for the pipe clamp.
7. The space defined by the plug cap, pipe clamp and test pipeline is filled with said filler.
8. The utility model provides the flexible pipe clamp which is conveniently dismounted without tools.
9. The utility model provides the pipe clamp which is conveniently dismounted without tools.
10. A temporary repair can also be made very quickly with a burst pipe clamp.
11. The free end of the pipe portion is in fixed connection with the pipe clamp by screws.
12. The enterprise mainly manufactures bolt cutters, pipe wrenches, captive hand tools most other pipeline products, including pipe clamp production scale ranks first in the country counterparts.
13. The utility model provides a pipe bending clamping mechanism for a helical type fluorescent lamp glass pipe bender. The pipe bending clamping mechanism comprises a glass pipe clamp.
14. The application practice has shown that both valves, especially the single cylinder one, are more suitable than sluice valve, ball valve or pipe clamp valve in regulating and controlling the...
More similar words:
pipe cleaner,
eclampsia,
pre-eclampsia,
preeclampsia,
clamp,
clamper,
arc lamp,
declamation,
reclamation,
declamatory,
clampdown,
clamp down,
clamping,
electric lamp,
pipe,
piper,
piped,
pipes,
pipet,
pipe in,
pipe up,
bagpiper,
pipe down,
sandpiper,
bagpipe,
downpipe,
piperine,
pipette,
blowpipe,
main pipe.