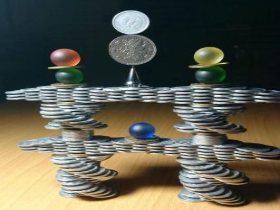 Random good picture Not show
1. The pile drivers stood idle in the darkness, gray silhouettes like horses sleeping upright in a field.
2. It is unparallel that track pile driver can be transferred with a flat truck.
3. The marine pile driver has a hydraulic hammer.
4. The weight that drops in a pile driver or steam hammer.
5. Louder than a pile driver , his burps can be heard from a distance of 30 metres.
6. The Marines, rifles on shoulders, marched in, matching the cadence of a distant pile driver.
7. If you have an important point to make, don't try to be subtle or clever. Use a
pile driver
. Hit the point once. Then come back and hit it again. Then hit it a third time - a tremendous whack.
Winston Churchill

8. There are 603 machines and equipment including rooter, tower crane, pile driver, etc.
More similar words:
cattle drive,
slave driver,
engine driver,
device driver,
tape drive,
driver,
drivers,
overdrive,
bus driver,
overdriven,
driver's seat,
screwdriver,
truck driver,
nile river,
driver's license,
driver's licence,
backseat driver,
designated driver,
piled,
drive,
drivel,
driven,
drive off,
drive out,
drive at,
drive up,
drive by,
drive-in,
drive in,
driveway.