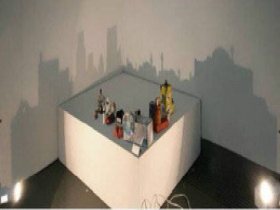 Random good picture Not show
1, What is this pencil sketch that looks like a ground plan of the radio factory?
2, Should be pencil sketch next.
3, This pencil sketch is wonderful.
4, I always start with a pencil sketch that is scanned into my computer before starting.
5, So then I made a pencil sketch of a muzzle.
6, One image is a scratchy pencil sketch of a devious Cupid sending an arrow through a kissing couple's heads, the woman's eyes bulging from her tongue-locked face.
7, The experimental results show that the pencil sketch rendering technique of this paper is feasible and effective.
8, After analyze the characteristics of pencil sketch drawing, the paper incorporate them into the rendering process, which are fully implemented on GPU.
9, I learned about Pencil Sketch and Color Drawing when I was a teenager. Meanwhile, I read a great deal of art books with a deeper understanding of history and famous painters' life.
10, The first section of his book gives a brief life history supported by a collection of his superb pencil sketches.
11, Each one of our cartoon monsters starts as a pencil sketch .
12, On one occasion Einstein received a very strange letter whose only address was a pencil sketch of his face.
13, Learning colour is pen paint from life later; Should be pencil sketch next.
14, On one occasion a letter whose only address was a pencil sketch of Einstein's face was quickly delivered to him by the post office.
15, But then MTV has become a climate in the United States, Warner's U. S. companies looking for a bit then director This song made into a half pencil sketch animation,(http://sentencedict.com/pencil sketch.html) half live-action music videos.
More similar words:
pencil sharpener,
pencil,
penciled,
pencil box,
penciling,
pencilled,
pencil lead,
pencilling,
pencil case,
lead pencil,
pencil eraser,
eyebrow pencil,
sketch,
sketcher,
sketchy,
sketch out,
sketching,
sketchpad,
sketch map,
sketch pad,
sketchily,
sketchbook,
free sketch,
rough sketch,
stencil,
stenciling,
oilskin,
open circuit,
axial skeleton,
hell's kitchen.