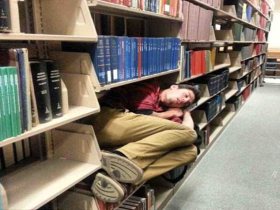 Random good picture Not show
1. The paintings of Paul Cezanne prefigured the rise of cubism in the early 20th century.
2. Paul Cezanne would stare at an apple for hours.
3. Paul Cezanne, usually categorized as a Post-Impressionist, can be considered as their predecessor .
4. Paul Cezanne(1839-1906), French painter, often called the father of modern art.
5. Paul Cezanne was born in Aix en Provence on January 19 th, 1839.
6. Paul Cezanne was a modernist French artist in the late 19th century.sentencedict .com
7. Later impressionism, also including Paul Cezanne, Vincent Vangogh, Paul gauguin, increasingly destroyed the past traditional painting style in western Europe.
8. The creating style of Paul Cezanne, the French impressionist painting master, once greatly influenced and illuminated Allen Ginsberg's writing of poetry.
9. The paintings of Montagne Sainte-Victoire by modern artist Paul Cezanne also possess natural charms.
10. Paul Cezanne is a watershed in the art history, so he is be called" the father of the modern art" also from here and since then.
11. Paul Cezanne was an important postimpressionist painter and the father of modern painting.
12. I would like to find myself in the early 20th century France, sitting with Paul Cezanne, doing still life stuff with him.
13. Max Thor, was born in France. His prominent influences are Paul Cezanne, Jacques Villon and Nicolas de STAEL whose retrospective in 1955, in the Museum of Modern Arts, was a revelation.
More similar words:
cezanne,
ulcer,
dulcet,
ulcerate,
ulcerous,
demulcent,
ulcerated,
ulcerative,
ulceration,
peptic ulcer,
paul,
gastric ulcer,
pauli,
aphthous ulcer,
duodenal ulcer,
paulin,
decubitus ulcer,
pauline,
epaulette,
paulownia,
sao paulo,
alice paul,
saint paul,
paul newman,
tarpaulin,
ulcerative colitis,
paul revere,
paul bunyan,
apostle paul,
paul gauguin.