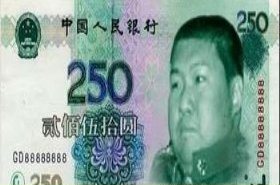 Random good picture Not show
(1) Revised the partial function of software.
(2) Partial function was recovered after operation.
(3) With regard to conscious ability(sentencedict .com), it has partial function of assisting visually impaired people in environmental cognition when the environment is original environment without any guiding facility.
(4) The expression of partial function for Hard sphere system is obtained by using higher term virial expansion method.
(5) The partial function partially applies a function with a subset of its arguments and returns a new one that takes fewer arguments.
(6) Finally, in detailed design's foundation, this article realized to the auxiliary gathering module service function has made the further introduction, and has given the partial function effect chart.
(7) Additional, the GPMS 99 after upgrading returns those who had in - house program to upgrade, added partial function.
(8) Conclusion:Selective renal arterial angiography and embolization is reliable and effective in diagnosis and treatment of acute renal hemorrhage and keeping partial function of the kidney.
(9) In this paper, by using higher term virial expansion method , we get the expression of partial function for Hardsphere system.
(10) Conclusion Motor nerve implantation after ectopic transplantation of skeletal muscle could prevent the atrophy of the muscle and resume partial function of nerve.
(11) Finally, the paper includes the development and demo of partial function.
More similar words:
exponential function,
social function,
special function,
polynomial function,
malfunction,
dual function,
total function,
normal function,
malfunctioning,
rational function,
additional function,
abnormal function,
technical function,
grammatical function,
structural-functional,
function part,
kernel function,
control function,
partial differential equation,
partial solution,
production function,
partial correlation,
partial compensation,
function,
function as,
and function,
or function,
functional,
NOT function,
function evaluation.