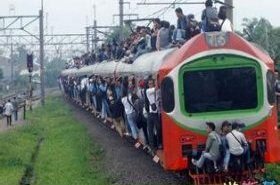 Random good picture Not show
1. Employees are paid salaries commensurate with those of teachers.
2. The U.N. had to borrow from the fund to pay salaries and suchlike.
3. Articled clerks, recently renamed trainee solicitors, are paid salaries, which have in recent years become increasingly attractive.
4. Labour will introduce state aid for political parties and pay salaries to local councillors.
5. Many employing organisations nowadays pay salaries which compare favourably with those paid to graduates in other employment sectors.
6. We have not paid salaries for four months.
7. The elite foresee their high paid salaries reduced so that the ranks of the workers can get a living wage.
7. Sentencedict.com is a sentence dictionary, on which you can find excellent sentences for a large number of words.
8. Can there be ruling elders who are paid salaries by the church?
9. We have your real - paid salaries entered into your employees'real - name accounts in compliance with your instructions.
10. Even a major enterprise like the city's metal refinery has not paid salaries since 2007, she and others said, though workers there collect 10 days worth of food rations each month.
11. Neither Mark Owens nor anyone associated with his project, they said, "ever recruited, commanded or paid salaries to any government game scout.
12. Too much money, for example, has stayed in America, paid salaries to Americans, furnished overhead to the contractors that were used.
More similar words:
salaries and wages,
salaried,
salaried employee,
digital arteries,
a large variety of,
hearing aids,
tossed salad,
unpaid balance,
aries,
caries,
canaries,
salary,
secondaries,
quaternaries,
by contraries,
dental caries,
salary cut,
contemporaries,
alaric,
base salary,
malaria,
basic salary,
gross salary,
malarial,
annual salary,
salary review,
malarious,
salary increase,
monthly salary,
sexual arousal.