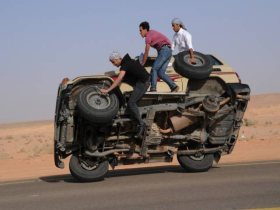 Random good picture Not show
1 They generally symbolize pagan religion and particularly the presence of a goddess and priestesses.
2 It approved pagan religion, baby killing, sexual perversion, and other evils.
3 And in Catholicism, which had ties to pagan religion in any way, sex was not ruled out of the gustiness, the enjoyment of sex, it has to be controlled by the church. It had marriage.
4 Early Christians in Europe adopted many of the practices of the older, pagan religions.
5 They eventually succeeded in reversing the roles of the pagan religions and their own by taking the offensive.
6 Ephesus prospered for several centuries, but when Christianity came to the region, people began to abandon the pagan religion of Artemis.
7 I have consistently and quite fervently been bashing evolution, which is a blood-thirsty, pagan religion masquerading as science.
8 But you will never see mistletoe in a Christian church - it is banned because of its associations with pagan religion and superstition.
9 In a related fashion, this is probably why verse 21 speaks of the unnamed "great sea creatures,(www.Sentencedict.com) " which played such a prominent role in pagan religion.
10 Gan south ghost's teaching is the collateral branch that Anne's soul taught from thou, but you five Dou rices way taught to sacred Anne's soul to say to is a pagan religion.
11 Second, he says, because humans also emerge ultimately from this primordial realm there's a confusion of the boundary between he chooses the word "confusion"--that's common in pagan religion.
12 The Witch-cult is the term for a hypothetical pre-Christian, pagan religion of Europe that allegedly survived into at least the early modern period.
More similar words:
christian religion,
organized religion,
religion,
irreligion,
religious belief,
religious,
religious orientation,
freedom of religion,
religiously,
religiosity,
irreligious,
religiousness,
religious sect,
religious cult,
religious rite,
quasi-religious,
religious right,
religious order,
religious music,
religious person,
religious school,
religious leader,
religious ritual,
religious service,
religious holiday,
religious doctrine,
religious ceremony,
religious movement,
religious festival,
human relations.