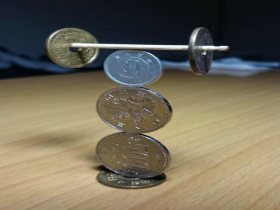 Random good picture Not show
1. Channel 4's overseas buyers have foreseen the audience demand with their usual perspicacity.
2. But his video may not find as many overseas buyers as his rivals think.
3. But most overseas buyers of the clothes are not sports fans - they are slaves to the fashion for Americana.
4. Welcome the wholesaler or the overseas buyer orders.
5. Do you get many overseas buyer here?
6. So, we sincerely welcome more overseas buyer and customer, Investment corporation and abroad to travel to China for inspect and invest.
7. A good reputation is being acknowledged by some overseas buyer .
7. Sentencedict.com is a sentence dictionary, on which you can find nice sentences for a large number of words.
8. Some large international banks operate separate export service subsidiary companies that make credit available to overseas buyers.
9. Ift he exporter were to borrow the same currencies as invoiced tot he overseas buyer then he avoids any exchange risk .
10. S. Department of Agriculture or directly by USDA employees; ...the overseas buyer assumes the deterioration in transit.
11. A contract is made between the exporter and the overseas buyer stipulating payment by the letter or credit.
12. But that was not nearly enough to meet demand as gold imports into China soared in 2010, turning the country into a major overseas buyer for the first time.
13. Mortgages are available in Morocco, but the most an overseas buyer can get is 50% of the valuation price.
14. From 2001 establishes to present, we have help many our overseas buyer to get their interested produces from China.
15. Duly report the production status and quality issues to Shanghai Merchandiser and Overseas buyer.
More similar words:
overseas branch,
overseas,
overseas trade,
overseas assets,
overseas investment,
buyer's market,
buyer's credit,
oversea,
buyer,
home buyer,
oversee,
overseen,
overset,
overseer,
oversell,
oversexed,
half seas over,
oversensitive,
under separate cover,
buy over,
tuyere,
universe of discourse,
prayer service,
gruyere,
river severn,
undersea,
gas burner,
under seal,
as busy as a bee,
water sealing.