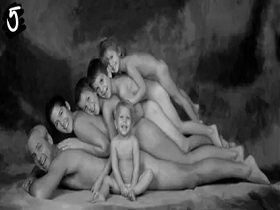 Random good picture Not show
1) This provided an overall response rate of 58 percent.
2) However, the overall response was clearly favourable to such a measure.
3) Sadly to say, overall response was not that good.
4) Main Results: Overall response rate was 66 %.
5) The overall response rate was 52.5 %.
6) Then last week, the fund's overall response to what the?
7) He promised the overall response to the crisis would be " forceful. "
8) The overall response rate was 93.3 % , with 36.7 % of complete remis - sion . No severe adverse effect was encountered.
9) The overall response of the composite is then analysed by MoriTanaka method.
10) The secondary endpoints included overall survival, overall response rates,[http://sentencedict.com/overall response.html] and safety profile.
11) The overall response rate was 62 % ( CR, 12 % ; PR , 50 % ).
12) And the overall response time of DCFS is 18.2 % as PVFS in the synthesis workload experiment.
13) That said, think about your overall response strategy for the interview.
14) In this way, you can improve the overall response time of user transactions on the application.
15) Indeed, in Mason's experiment, the skilled readers showed smaller overall response time differences between words and nonwords.
16) Conclusions: In patients with advanced larynx and hypopharynx carcinomas, TPF induction chemotherapy was superior to the PF regimen in terms of overall response rate.
17) And made typography, cover, back cover , the spine giant matched to each other, the overall response.
18) KEF analyzed the effect of component tolerances on the overall response and found that by tightening these in the most critical areas an improvement in consistency could be achieved.
19) It also investigates the effect of secondary torque, the characteristics of moment redistribution subjected to reversed cyclic loading, and the role of spandrel beams in the overall response.
20) At each step it also measures how each component of a transaction contributes to the overall response time.
21) Interestingly, the open processing took less time in the FIRSTIO run than in ALLIO, but the difference in fetch time made ALLIO a much better choice for overall response time.
More similar words:
normal response,
conditional response,
negative response,
positive response,
humoral immune response,
response,
response time,
in response to,
voice response,
quick response,
immune response,
impulse response,
delayed response,
speed of response,
legal responsibility,
social responsibility,
conditioned response,
sense of responsibility,
individual responsibility,
financial responsibilities,
responsive,
responsory,
responsible,
responsibly,
unresponsive,
responsivity,
irresponsible,
responsible for,
irresponsibly,
responsibility.